At Ethical Design Co. our business policy/philosophy is to spend 10% of time or funds giving back to communities in need.
So far this year we have worked on logo design and branding for two organisations. The first was a new social connection platform for people with disabilities – 'SociAbility' – and the second was E.C.H.O CAMBODIA which stands for: Educational Conservational Housing Opportunities.
Sonja and I recently travelled to Kampot so that we could spend some time volunteering on site with E.C.H.O CAMBODIA.
About Kampot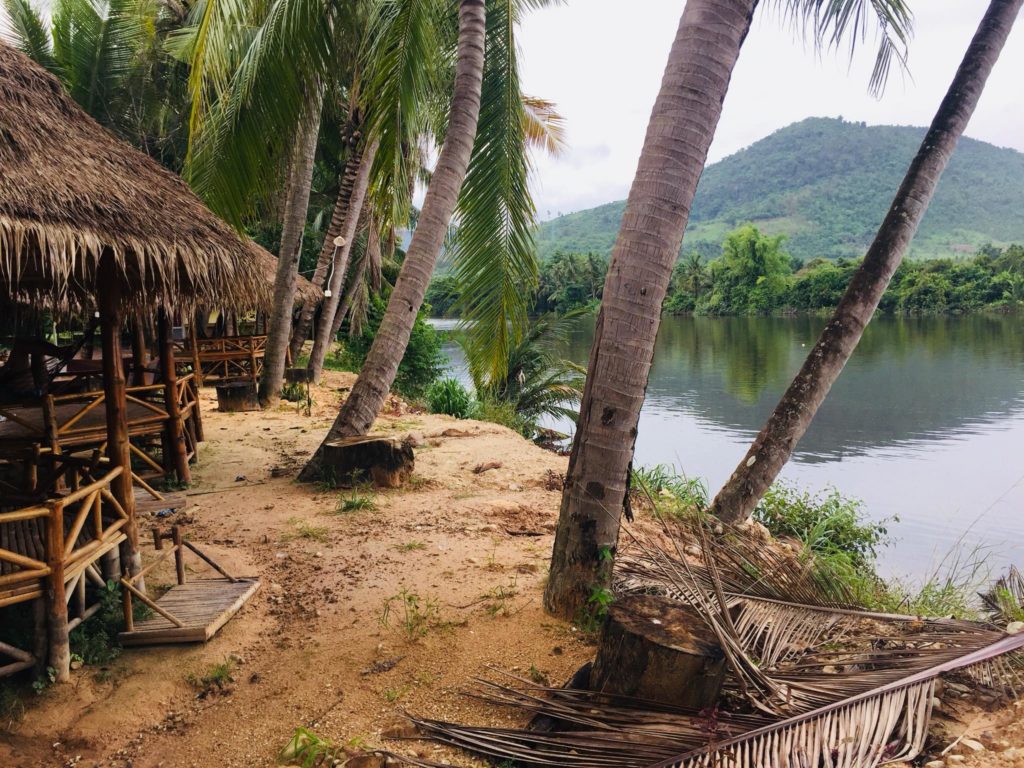 Kampot is a nice, small, riverside town in southern Cambodia (the capital of Kampot Province), situated southeast of the Elephant Mountains and edging onto the Gulf of Thailand.
Kampot is known for its laid-back lifestyle and the beautiful, bordering Bokor National Park. It has plenty of great restaurants and bars, guest houses/hostels, and a few hidden party spots, many of which overlook the tranquil Teuk Chhou River.
Context for E.C.H.O Cambodia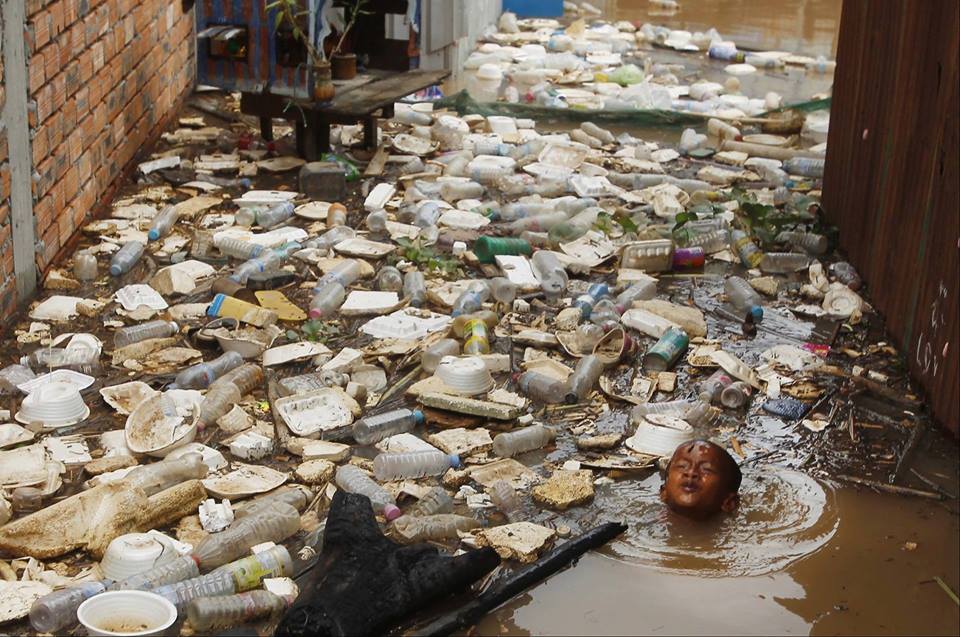 Sadly, developing countries like Cambodia still just do not have the systems, resources and general education/awareness to deal with the massive amounts of household waste and plastic pollution that is generated on a daily basis, especially in popular tourist destinations like Phnom Penh, Kampot and Sihanoukville.
E.C.H.O CAMBODIA decided they wanted to do something BIG to help!
Background on E.C.H.O Cambodia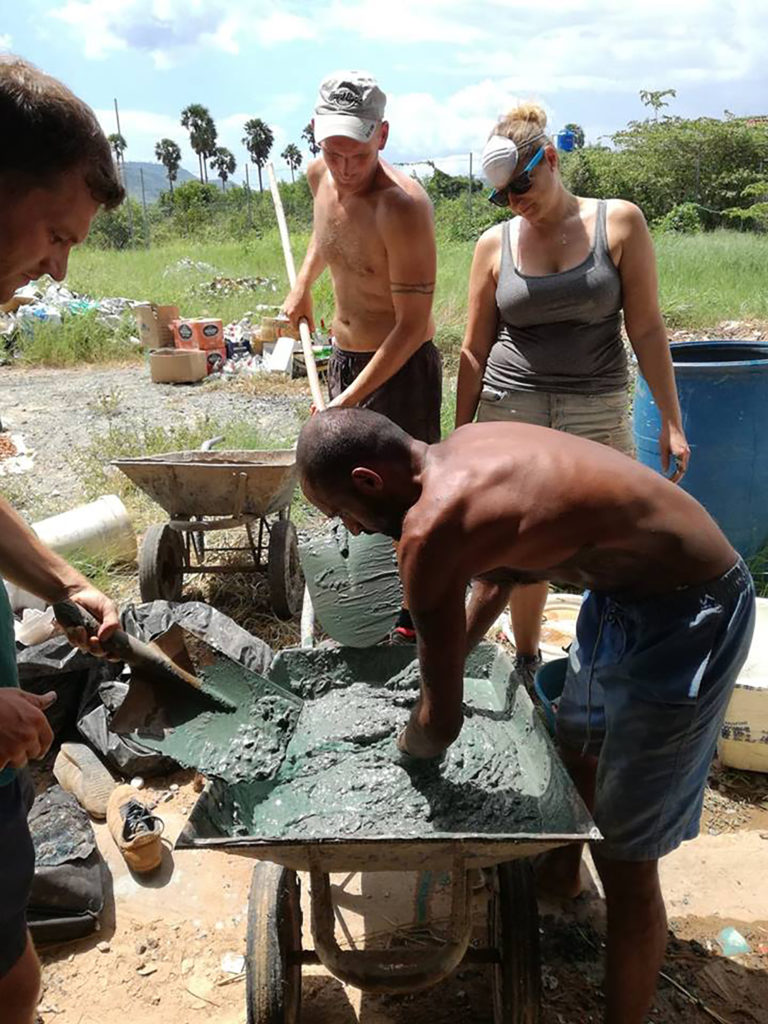 E.C.H.O CAMBODIA is a small, dedicated team of people helping to clean up Cambodia by taking recyclable and non-recyclable materials and turning them into affordable building materials.
The two lovely English guys we met on site (Joe and Bib) along with another friend recently inherited the machinery and land (seen in the photos below) in 2017 from a man who set the site up for personal use but had to leave for personal reasons. He had been making earth blocks.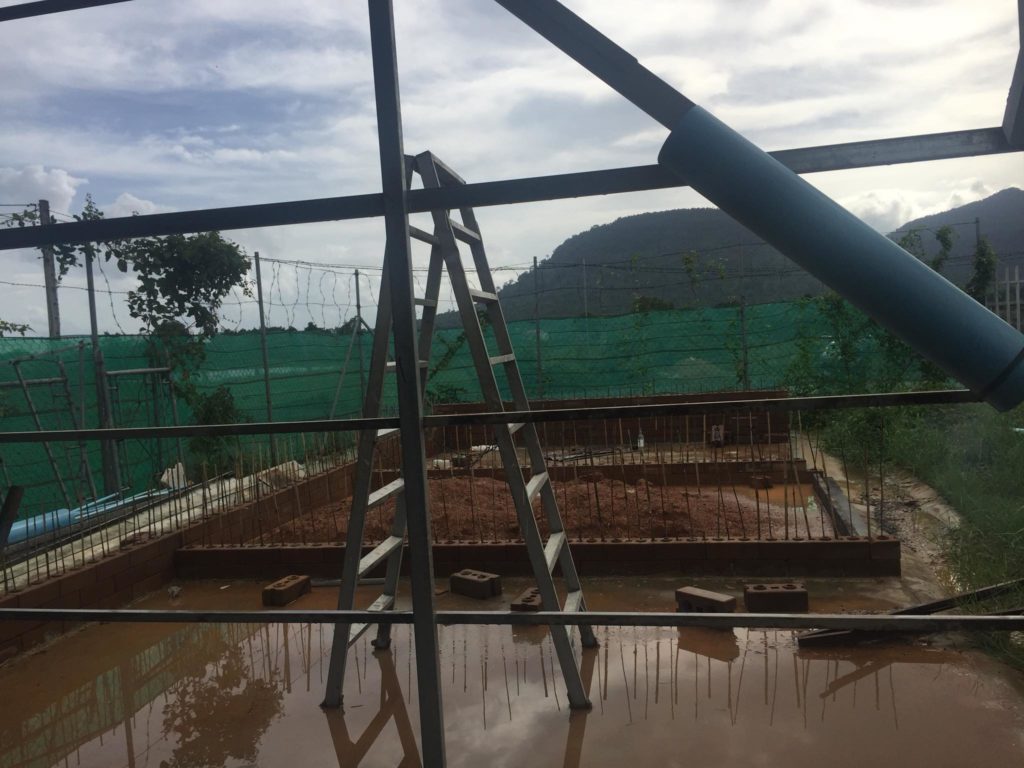 The E.C.H.O team are now experimenting by adding various waste materials to make recycled bricks, counter tops and other building materials such as floor tiles, roof tiles, solar water heaters and tarpaulin made from recycled plastics.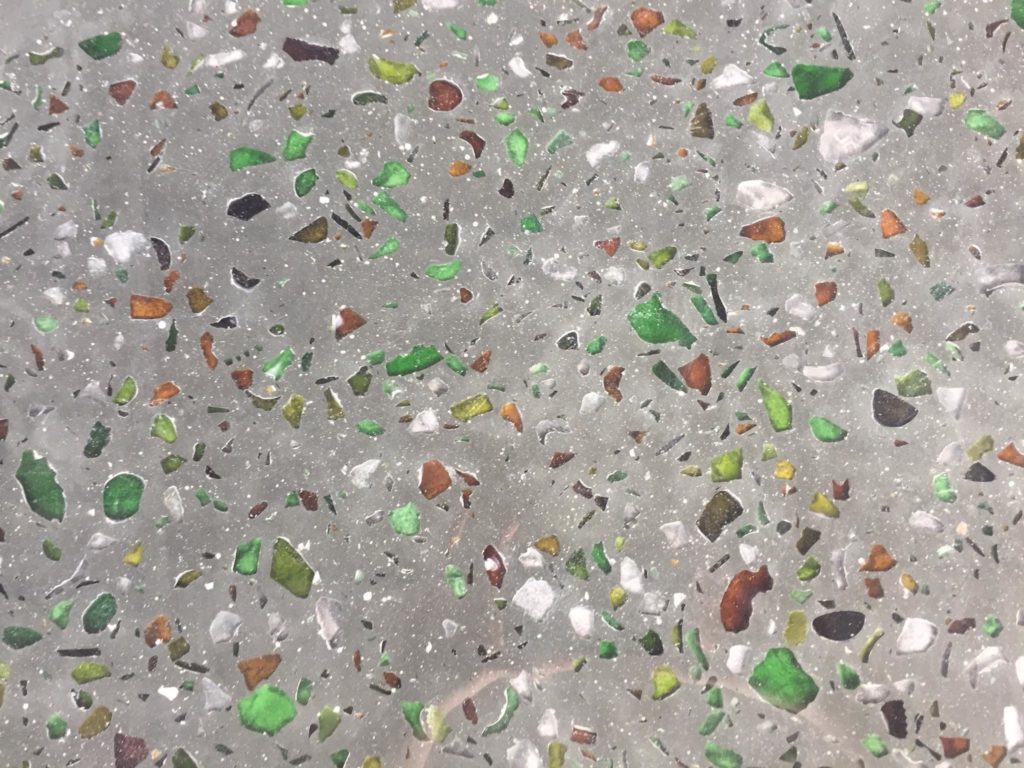 But that's not all! With the right amount of funding, the E.C.H.O team believe they will be able to recycle or repurpose anything from glass bottles to plastics (ie. plastic bottles, plastic bags, plastic straws) to paper and cardboard; even polystyrene, used cooking oil and composting food waste.
This is a very unique eco-project and certainly a first of its kind in Cambodia!
E.C.H.O's aims & ambitions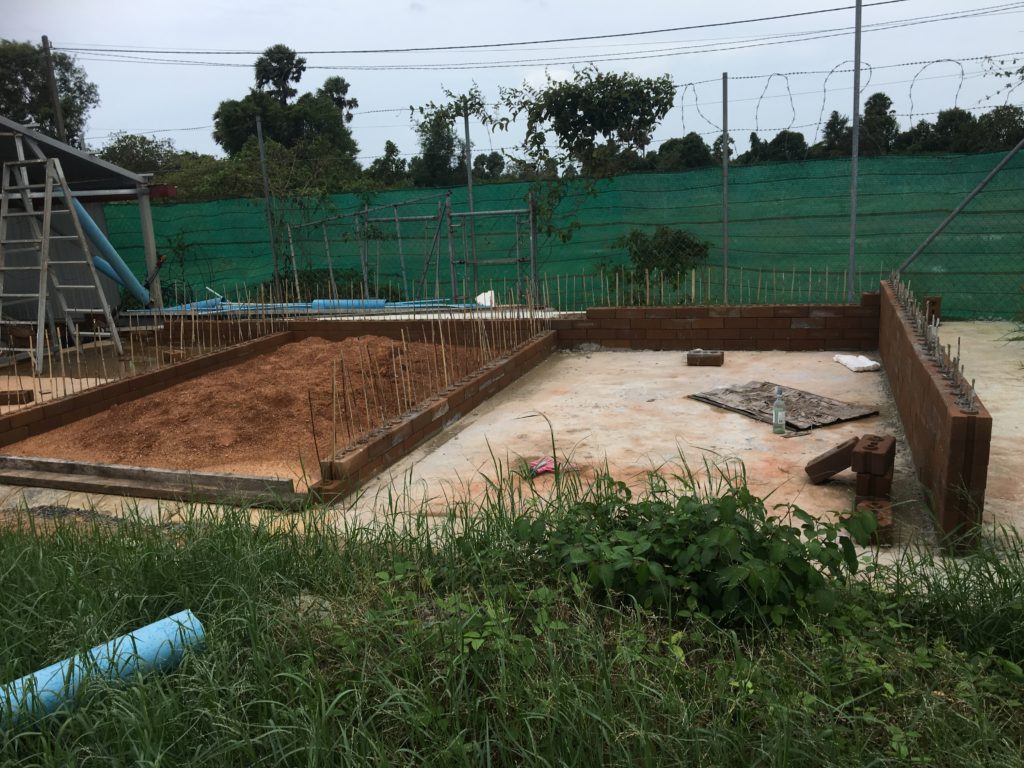 E.C.H.O donate a portion of the building materials they produce to community projects. So for every 10-20 recycled bricks they produce they give 1 brick (so 5-10% of what they produce) back to the community for building schools, houses and local businesses etc.
"For example, when we have enough bricks to create 4 walls, then we will approach a local community project such as a school that needs a new classroom, or a medical centre that needs an extension, and we will build it for them with the help of volunteers from the community and from the businesses that help provide the recycled materials." – Joe Beasle, E.C.H.O co-founder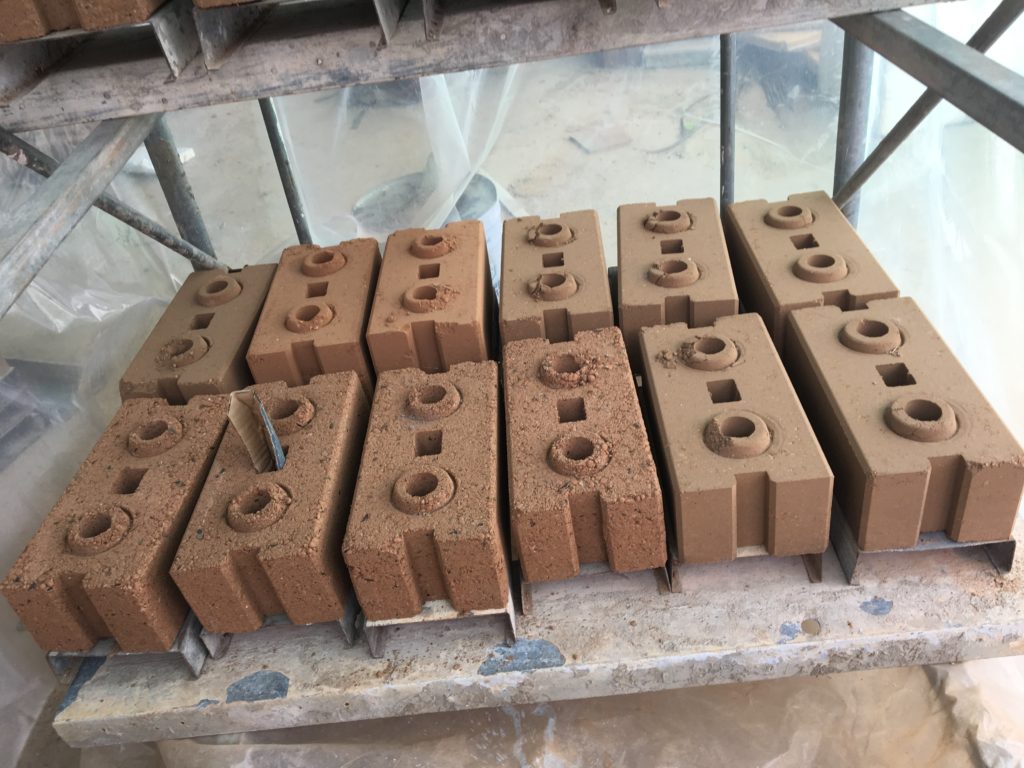 In an effort to reduce their carbon footprint as much as possible, they have invested in an electric tuk tuk (soon to be charged by solar panels) to collect glass bottles and other recyclable waste from around town.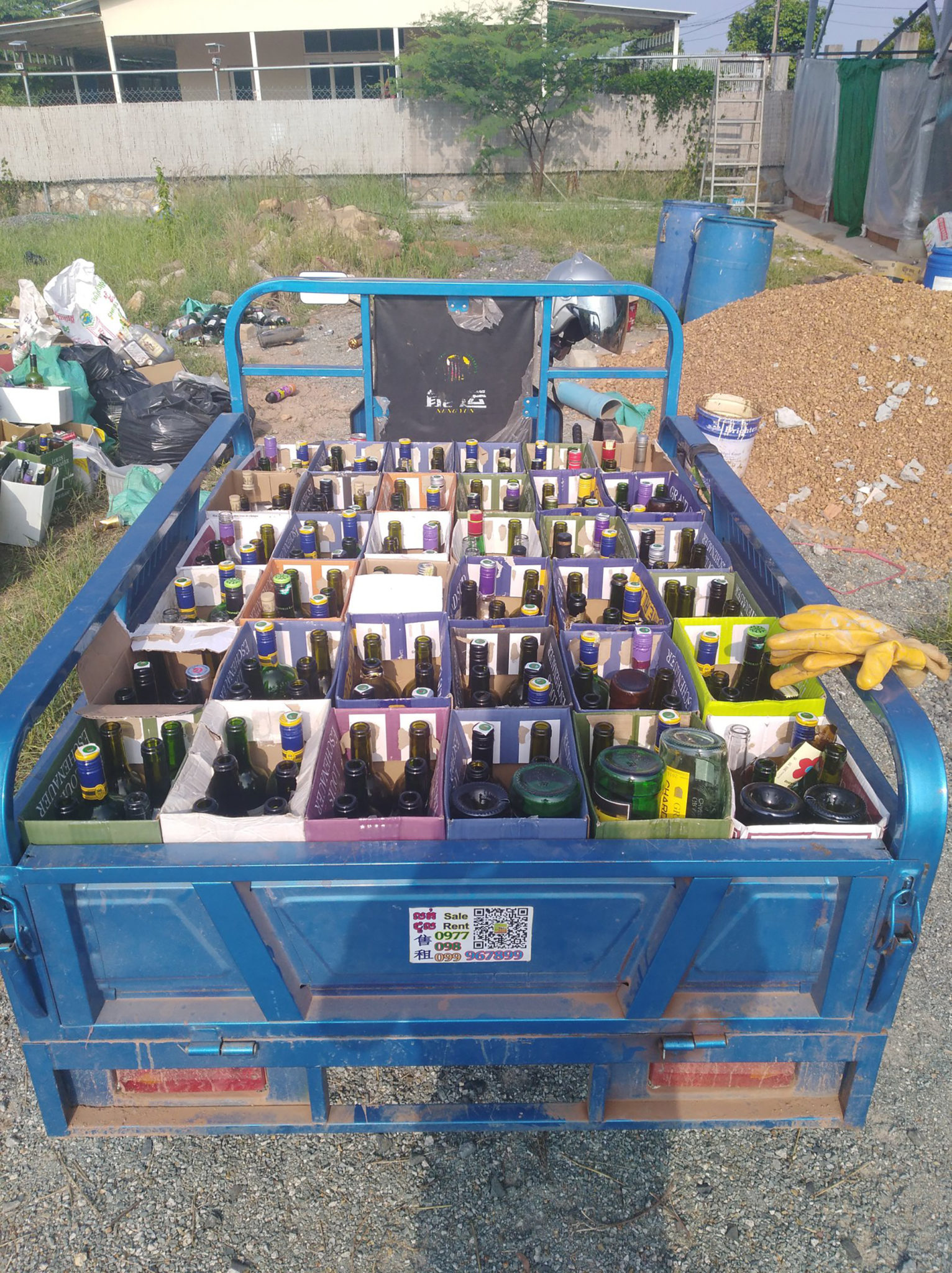 They have recently started purchasing bio-diesel from an associate in Siem Reap, which the majority of their machinery will now run on. They also aim to start collecting used cooking oil from local restaurants that can be donated to their friend, converted into bio-diesel and then purchased back for use – cycle of life and all that.
Ultimately, E.C.H.O CAMBODIA'S two long-term goals are to become Cambodia's first multi-waste recycling centre and to create a company that produces zero carbon footprint housing.
The potential for this project to grow and spread across Asia (and beyond) is massive! But in order to do that they need our help!
Please go to E.C.H.O's GoFundMe page to donate to this amazing eco-project or contact Joe at echocambodia@gmail.com if you'd like to volunteer on site.
You can also check out E.C.H.O on their Facebook page and give them a 'Like' or a 'Share'.
Our experience volunteering with E.C.H.O
Everyone we met at the building site (including the 2 guard dogs) were super friendly!
We were only on site for only a few hours a day and mainly helped out with menial labour tasks like, sorting glass bottles by colour, removing labels, smashing up the bottles in a big cement mixer using balls and chains (that was fun!), and cleaning the glass through a big sieve.
Taking a hands-on approach to helping out was definitely a welcomed change of pace (as we usually spend most of our days in front of our computers). We just wish we had more time there!
That said, we still really wanted to show our support for this unique eco-project by utilising our skills in graphic design and social media promotion.
Since leaving Kampot, we've re-designed a logo for E.C.H.O CAMBODIA free of charge and intend on building a website for them in the near future, also on a pro bono basis.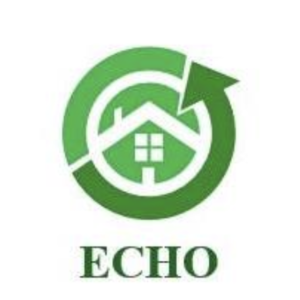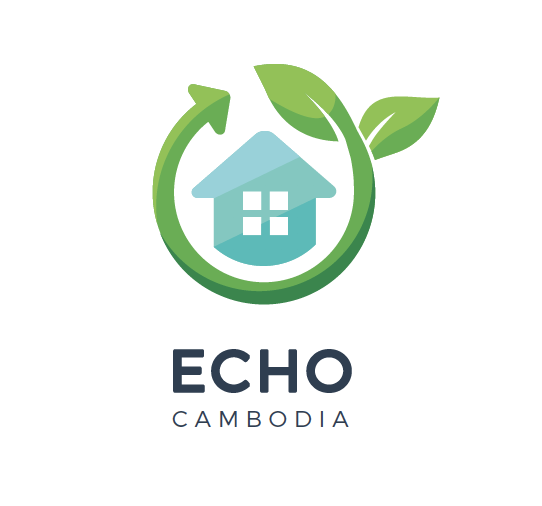 We're very excited to get the E.C.H.O website up and running. Hopefully this will help with donations and encourage more volunteers to sign up for this amazing eco-project!
Some of our preliminary website and branding examples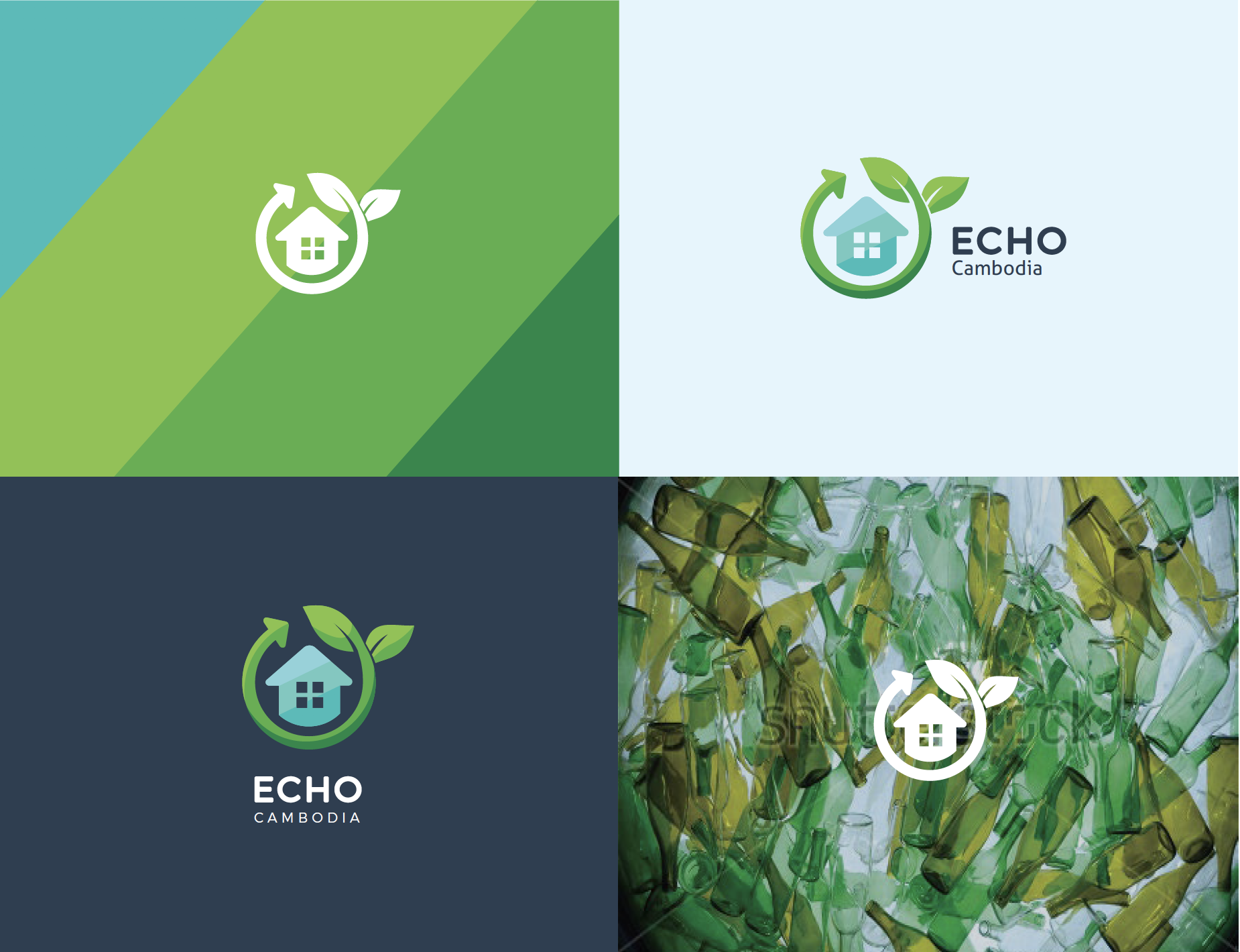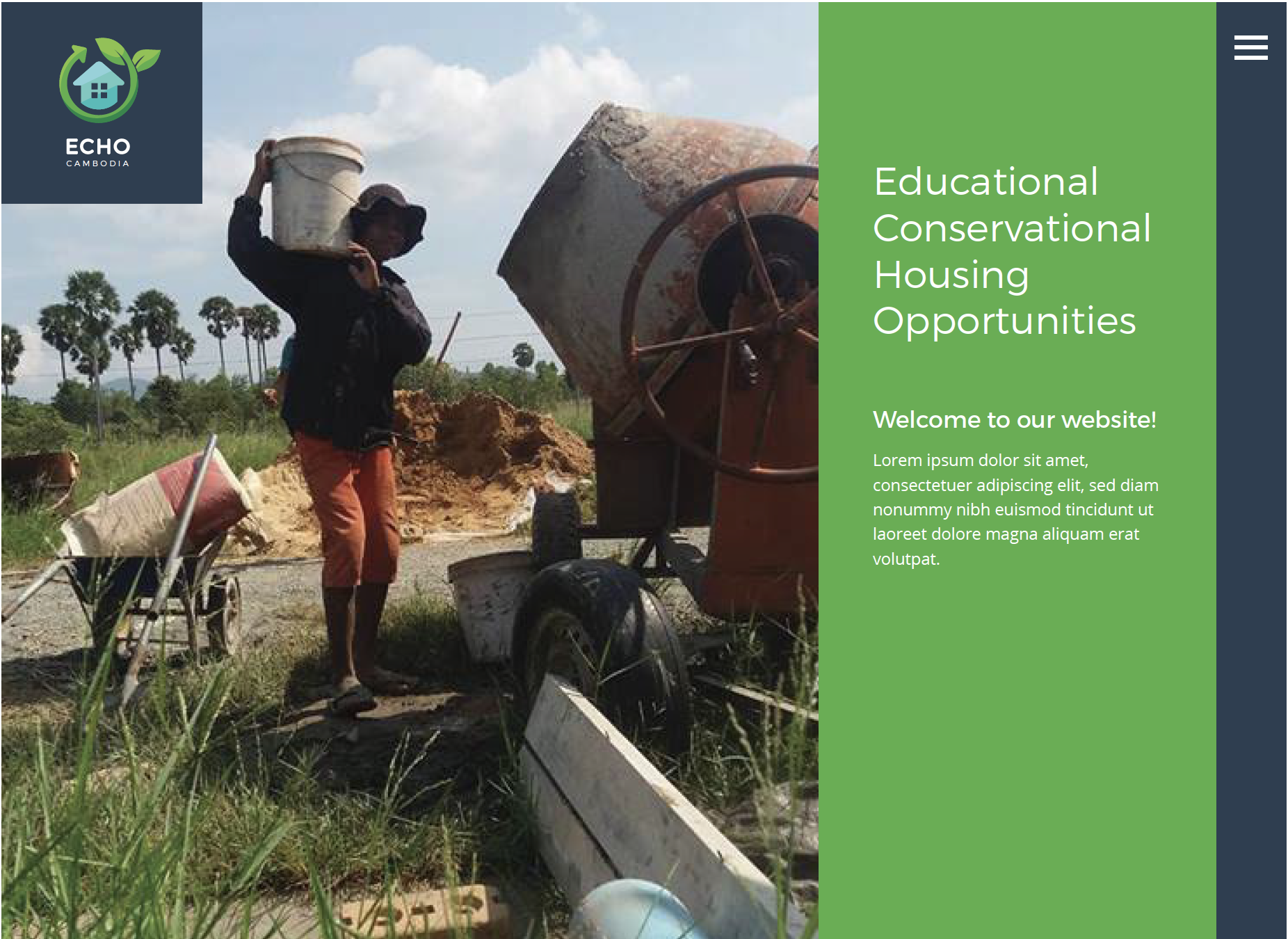 What opportunities does E.C.H.O offer the community / What can volunteers help with?
"By building houses and other products from recycled materials we are cleaning up Cambodia and creating opportunities for people, but there's much more to it than that. There's landscaping, foundation laying, brick laying, graphic designing, modelling, installing, collecting, building, wiring, plumbing, gardening, machine maintenance, advertising, but most importantly of all… learning new skills and teaching as we go." – Joe Beasle, E.C.H.O co-founder
Type of help needed
– Gardening
– Building / Construction
– General Maintenance
– Other (eg. menial labour tasks like sorting bottles and removing labels)
– Help with eco-project
– Charity work
– Art projects
– Help with computers / internet
– Teaching
Please get in touch with the guys at E.C.H.O by PM on Facebook or by email at echocambodia@gmail.com you think this is something that interests you. They need as many volunteers as possible!
What else do I need to know about volunteering with E.C.H.O
– They offer flexible working hours (and if you can't make it to a shift just send a message in advance letting them know).
– The atmosphere on site is super laid back – bring tunes or beers for after work if you feel so inclined.
– Protective equipment and tools are provided but we recommend wearing protective shoes (sneakers or gum boots).
– If you need, the guys can organise a hammock free of charge at a local hostel and can arrange pick-ups from in town. We stayed in our own accommodation and found it easier to take our own scooter to the site as there was two of us.
– The worksite is about a 15 min scooter ride out of the town centre.
You can also find out more by joining Workaway and checking out the E.C.H.O listing.
*Please note: You'll need to sign up for Workaway before you can access the above listing link – it costs USD$38 (AUD$52) per/year for membership. Well worth the cost if you're serious finding great volunteer opportunities abroad.
Changing attitudes around recycling in Cambodia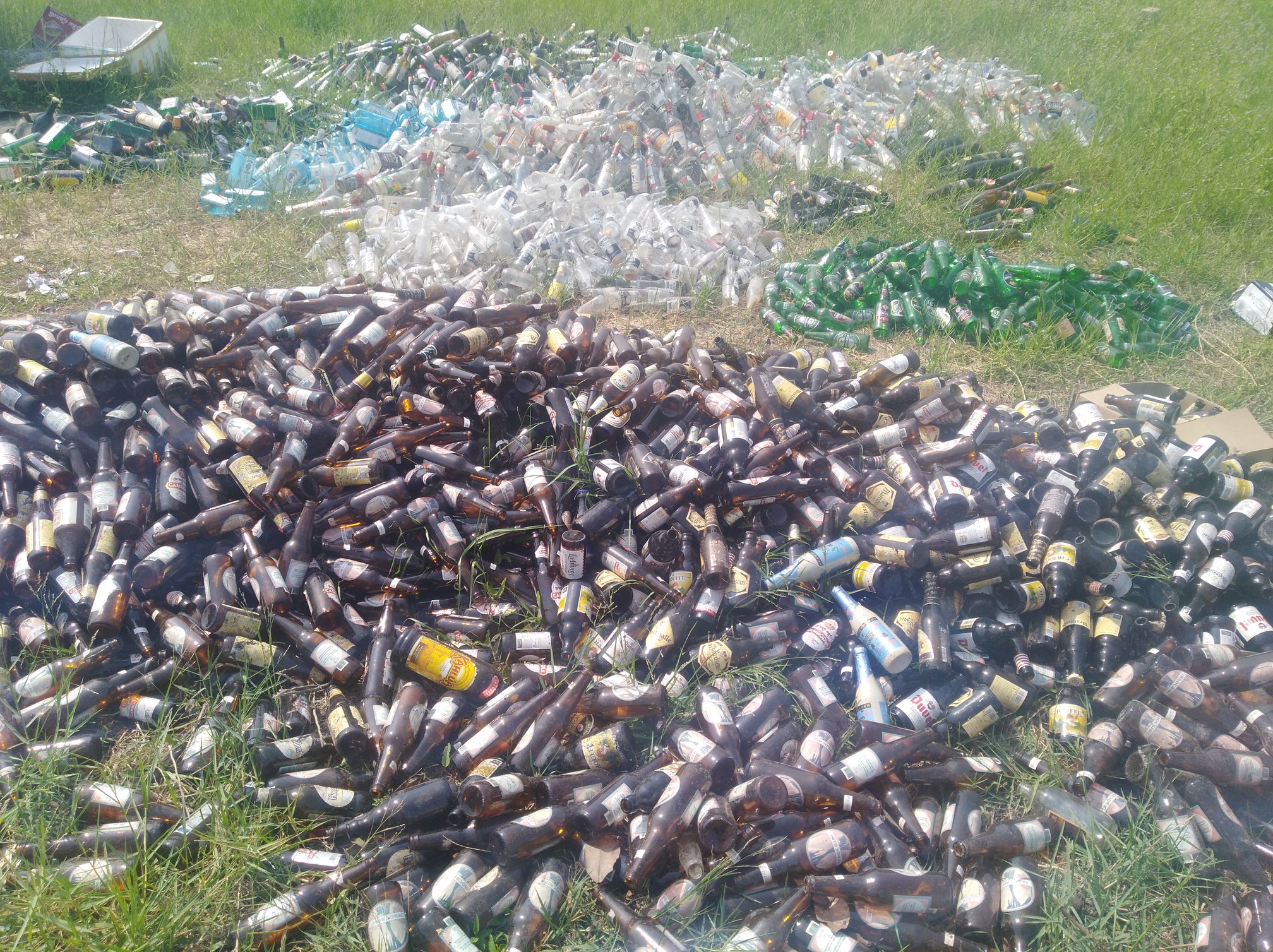 In recent years, Cambodia has seen some positive growth across many sectors, especially with the money generated from tourism. However, ongoing government corruption, a lack of good public service delivery and awareness around environmental sustainability (among other key developmental factors), is still very much the norm there.
As a result, much of the population remains poor and without access to safe water, improved sanitation, power, education, and health care – particularly those people living in rural areas and subsistence farmers. Understandably, these developmental trends, tend to translate to much of the wider Cambodian population having little to no interest in learning about the benefits of recycling (because they have much more important daily needs to meet).
Changing attitudes that are imbedded in accepted societal and cultural behaviours/norms, and compounded by the effects of poverty, has proven difficult in the experiences of the E.C.H.O team.
They have learnt from their awareness-raising efforts and community research that the best way to reach the wider Cambodian community is through the younger generations.
To help achieve this, E.C.H.O invites local schools to visit their workshops to see what they do.
"We teach them about the harms of single use plastic, especially burning it, and demonstrate ways to reuse and recycle what we already have." – Joe Beasle, E.C.H.O co-founder
Another charity has donated E.C.H.O a children's cartoon book written in traditional Khmer language that teaches kids all about recycling and why it is so important for preserving the environment. For now, E.C.H.O have minimal resources to be able to distribute copies locally, but with more funding they would be able to get these books to schools all over Cambodia and hopefully the rest of Asia!
Again, please head to E.C.H.O's GoFundMe page if you wish to make a donation.