In our last post Caitlin Jordan talked about why food waste is one of the biggest sustainability issues of our time and shared 5 easy ways for reducing your food waste and carbon footprint.
In this post we'd like to introduce 3 amazing not-for-profit organisations that are working in this space.
1. Our personal favourite – Open Table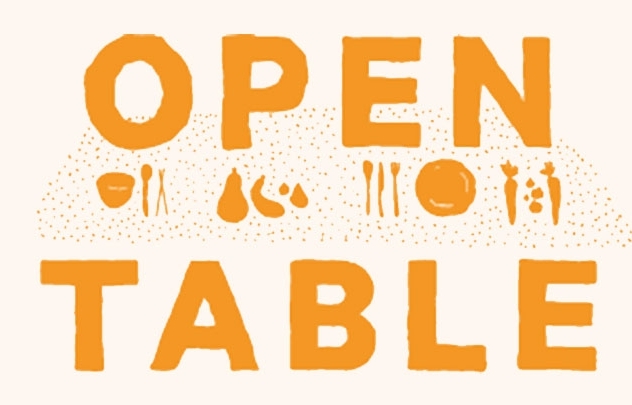 Who are they
Open Table is a small team made up predominately of volunteers who come together weekly in different neighbourhoods across Melbourne to provide free meals – made entirely from rescued food waste – for those in need.
What they do
Open Table aims to reduce food waste and food insecurity. They work towards lifting social barriers by providing an inclusive environment for vulnerable members of the community to come together, share a meal and have heart-warming conversations.
Every week Open Table's volunteers donate their time and vehicles to drive around and collect approximately 50 kilos of surplus food. This includes fruit, vegetables and bread donated from local businesses as well as rescued fresh produce from supermarkets. Remarkably, this equates to around 2.5 tonnes of food per year!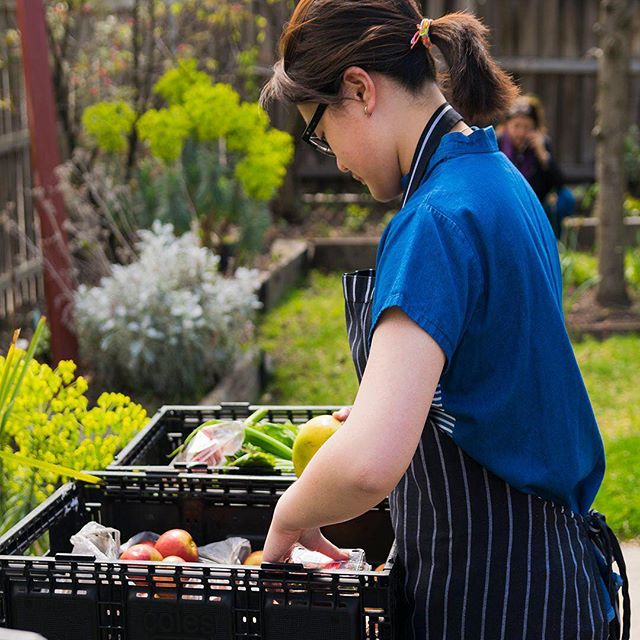 How it works
After the food is collected, five or six volunteers then spend a few hours cooking lunches for around 30 – 70 diverse members of the local community. Nutritious, home-style meals are served up buffet style and the cuisines change depending on the ingredients available. There's always usually at least one dessert too (the apple pie we had last time was amazing!).
Where to find an Open Table lunch
Open Table has seven different community spaces around Melbourne including locations in Brunswick, Carlton, Fitzroy, Fawkner and Coburg.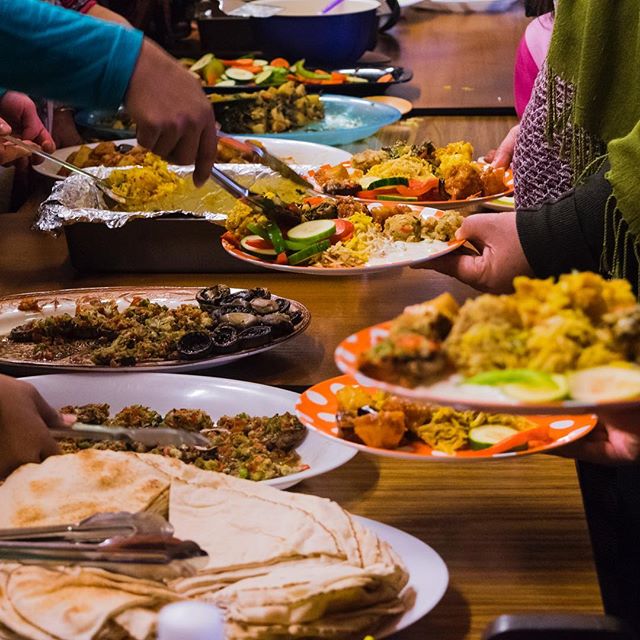 What's on
You can check out the monthly events calendar here. *EDIT: All Open Table community lunches and events are currently suspended due to the coronavirus pandemic.
Or you might be interested in joining the No Waste Food Club:
This initiative is run by Open Table and supported by the City of Melbourne. It is a FREE two-part workshop series to help you reduce food waste at home.
The first workshop is held on the 4th Saturday of the month at the Carlton Neighbourhood Learning Centre; and
The second workshop is held the following week (the 1st Saturday of the month) at the Fitzroy Community Food Centre.
The skills-based workshops are held in the morning and focus on everything I've been talking about over this 2-part blog series. You will learn all about minimising your waste at home and how to save money by being creative and adaptable with your cooking, and also learn about the great benefits of composting.
Then, together as a group you will cook a tasty and wholesome vegetarian lunch that is open to all members of the community to enjoy.
*Bookings are essential*
Get involved!
If you're like me and you love what these guys are about you can help out by enquiring to become a volunteer or donating here. Every little bit counts!
2. Australia's leading food rescue organisation – OzHarvest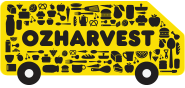 Story of OzHarvest
Founded in 2004 by Ronni Kahn who had been working in hospitality and struggling to reconcile her sense of morality and ethics around wastage (like many of us who have ever worked in hospo). Ronni started with one van delivering meals around Sydney. In the first month alone, she had delivered 4,000 meals to those in need!
Cut to now, OzHarvest operates nationally collecting over 100 tonnes of quality excess food each week from more than 3,000 commercial outlets and delivers it directly to over 1000 charities (such as Open Table) helping to support and nourish vulnerable people across the country.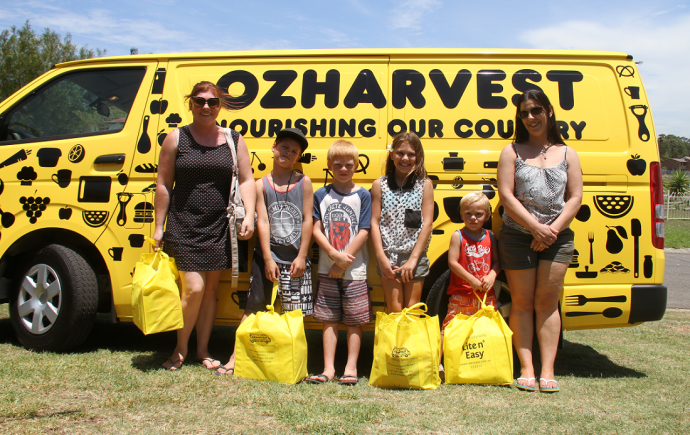 Where is all this excess food rescued from?
The surplus perishable food is donated from supermarkets, wholesalers, farmers, catering companies, corporate events, TV and film shoots, shopping centres, airports, hotels, cafés, restaurants, and delis, all wanting to contribute to such a great cause.
Impacting social change
OzHarvest's unique food rescue model has proudly been adopted overseas. It now has operations in the UK, South Africa and New Zealand.
Annnd they have also recently opened Australia's first ever rescued food supermarket in Sydney, the OzHarvest Market, based on a 'take what you need, give if you can philosophy'.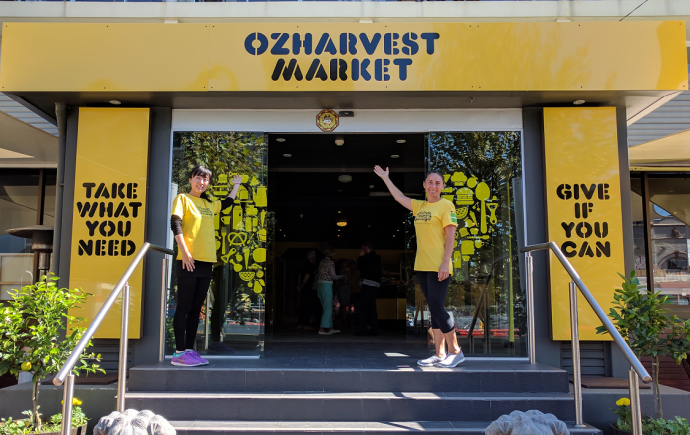 Education is a central pillar of what OzHarvest is about. Check out Oz Harvest's education programs, NEST and Nourish, for more information and the Food Savers Guide for tips to help you reduce waste at home.
3. The compost kings – ShareWaste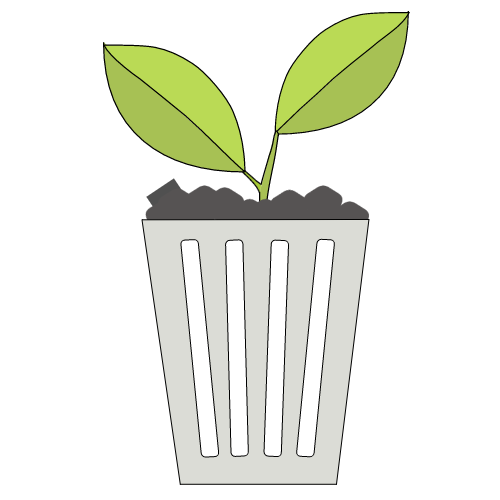 What's it all about?
The idea behind ShareWaste is simple; it connects you with people in your neighbourhood who have compost bins or who are willing to accept extra organic scraps to feed to their worms or animals.
You can sign up as either a donor or a host.
So instead of all of those peels, husks, coffee grounds going into landfill (like everything else), ShareWaste helps you turn all of that organic matter into new soil.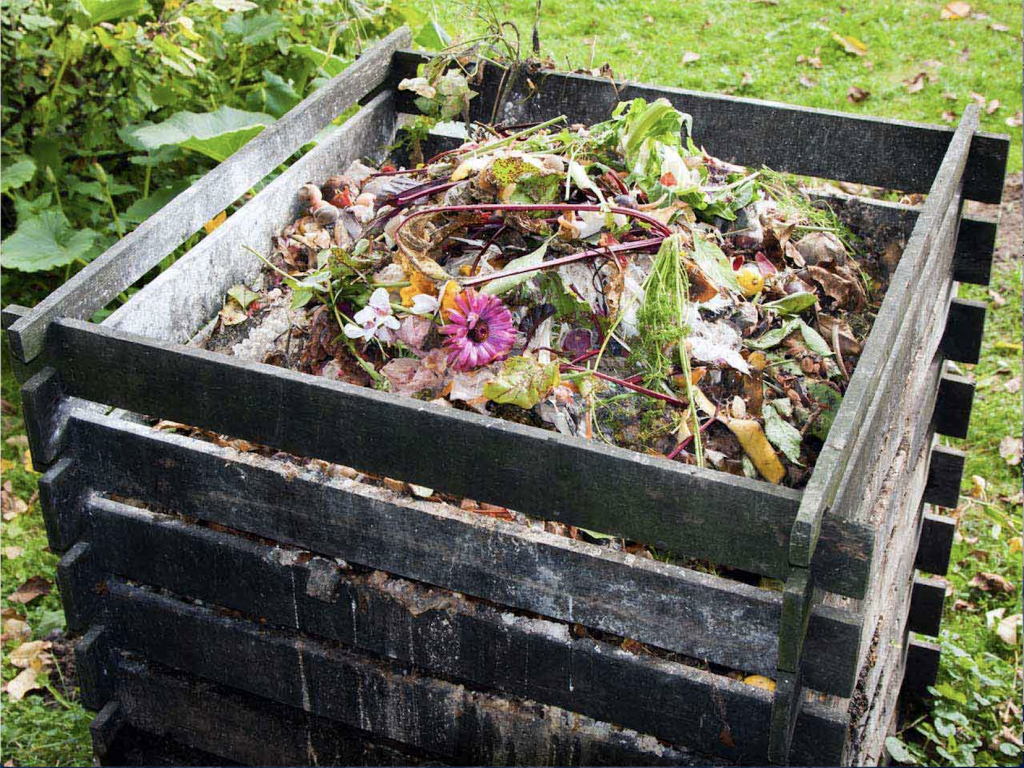 Their homepage is a giant map to make it easy for you to search for a ShareWaste location in your area. Just sign in and follow the instructions.
Such a simple and easy idea! Love it.
I hope this post helps to inspire you to adopt food waste reduction strategies in your home and, if you can, be engaged in your community in a more sustainable way.
Thanks for reading!