There are plenty of laptop/notebook stands on the market, so it can be difficult to determine which one to buy. I wanted to share my recommendation with you in order to (hopefully) make your decision easier.
The brief
I was recently in need of a laptop stand that I could take with me on my travels. In order to make packing and carrying as easy as possible, it needed to be small, made sustainably and most importantly – lightweight.
There are several options on the market, but many come with a hefty price tag or just look awkward and complicated.
After quite a bit of research, I found a stand made by Dutch company Flio. This company has a focus on sustainability and creating products that don't use a lot of material, or can be laser cut easily with minimal waste material.
Make sure you check out their website because they have some other cool wooden products available as well.
The design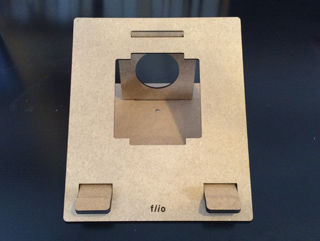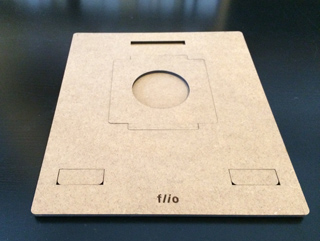 You can get the Flio in two different materials – a light hardwood and bamboo (the bamboo is a bit pricier). It weighs in at a miniscule 380grams and is flat. This makes it really easy to slip into your laptop bag.
Many of the other 'minimal' designs on the market are a compacted rod shape. Even though this is also a great design idea, my opinion is that packing a rod shape is harder than packing something flat, because your laptop is flat anyway.
The Flio holds laptops securely up to 17 inch size, and is super sturdy (no movement).
The only problem for us over here in Australia is that we have to order the stand from the manufacturer, so you'll have to pay for it in euros (current price €44) and then wait for it to be shipped. But this is a small price to pay for something this awesome.
The verdict
Several people in my co-working space in Melbourne have been perving on my Flio and one co-worker has recently purchased his own. Watch out for the rising army of Melbournian Flio-owners. I highly recommend you join us!