Caitlin discusses why e
veryone is going to be searching for "graphic design Brunswick" soon and why we moved our creative business to this excellent suburb. 
Melbourne is known for its world-class arts, music and culture scenes and Brunswick is the new go-to place for enterprise startups and creative entrepreneurs. 
The State Government announced recently that Brunswick is set to officially become Melbourne's new creative hub, with the suburb being designated the Brunswick Design District (it's got a nice ring to it doesn't it?).
Who is leading this initiative?
The government body Creative Victoria working in collaboration with Moreland City Council and RMIT's Brunswick-based Design Campus are joining forces this year to encourage creative enterprise businesses and design entrepreneurs to set up shop in the area. 
With more than 2000 creative business already operating in Moreland and a considerable amount located right here in Brunswick (including us!), this collaborative partnership proposes to create long term value for the community as well as Melbourne's wider economy, according to former Moreland mayor John Kavanagh.
"This District will create long term value for the local community, Melbourne's north and Melbourne's economy by linking together land and buildings, shared Infrastructure and local institutional strengths to encourage the growth of enterprise networks, innovative education, shared workspaces and services, bespoke manufacturing and service enterprises, and creative community engagement In design-intensive areas of the economy." 
With the investment and on-going support of these organisations (as outlined in a Memorandum of Understanding signed by the parties late last year), existing creative businesses are encouraged to stay and continue to grow within the Design District. This is very good news for our ethical design agency, we love it here! 
Where exactly is the Design District?
The Design District centres around RMIT's Brunswick Design Campus, home to the internationally recognised School of Fashion and Textiles, and Moreland's booming start-up and maker culture. It includes Brunswick's industrial land zones, as well as its cultural and civic precincts that are already predominantly being used by creative businesses in the area. 
Brunswick Town Hall, in the heart of the Design District, is a popular venue for hosting public meetings, seminars, fundraisers, multicultural festivals, concerts and theatre performances, dinners and (knowing Brunswick) it will probably have its fair share of hipster weddings too.
It also includes the Brunswick Business Incubator (BBI) at 420 Victoria St, which is soon to have an exciting makeover. Some would call its current rigid 60s brown brick look 'retro', others would say it's just ugly.
Why this is all so great?
The Design District is close to public transport and has the all the sites and attractions of the iconic Sydney Road on offer! From its rich cafe culture, great live music venues and bars, beautiful Middle-eastern restaurants, retro and vintage op-shops, second-hand bookstores, and of course, the recycle superstore – Savers (a Northside institution) – there's everything you could possibly need to be happy in this uniquely awesome neighbourhood. 
Where should I set up shop within the Design District? 
Aside from the community-run spaces already on offer like the Maker Community and the big Brunswick Library on Dawson Street, Brunswick has a bunch of really cool co-working spaces just a stone's throw away.
Brunswick Business Incubator – Brunswick's Home to Entrepreneurs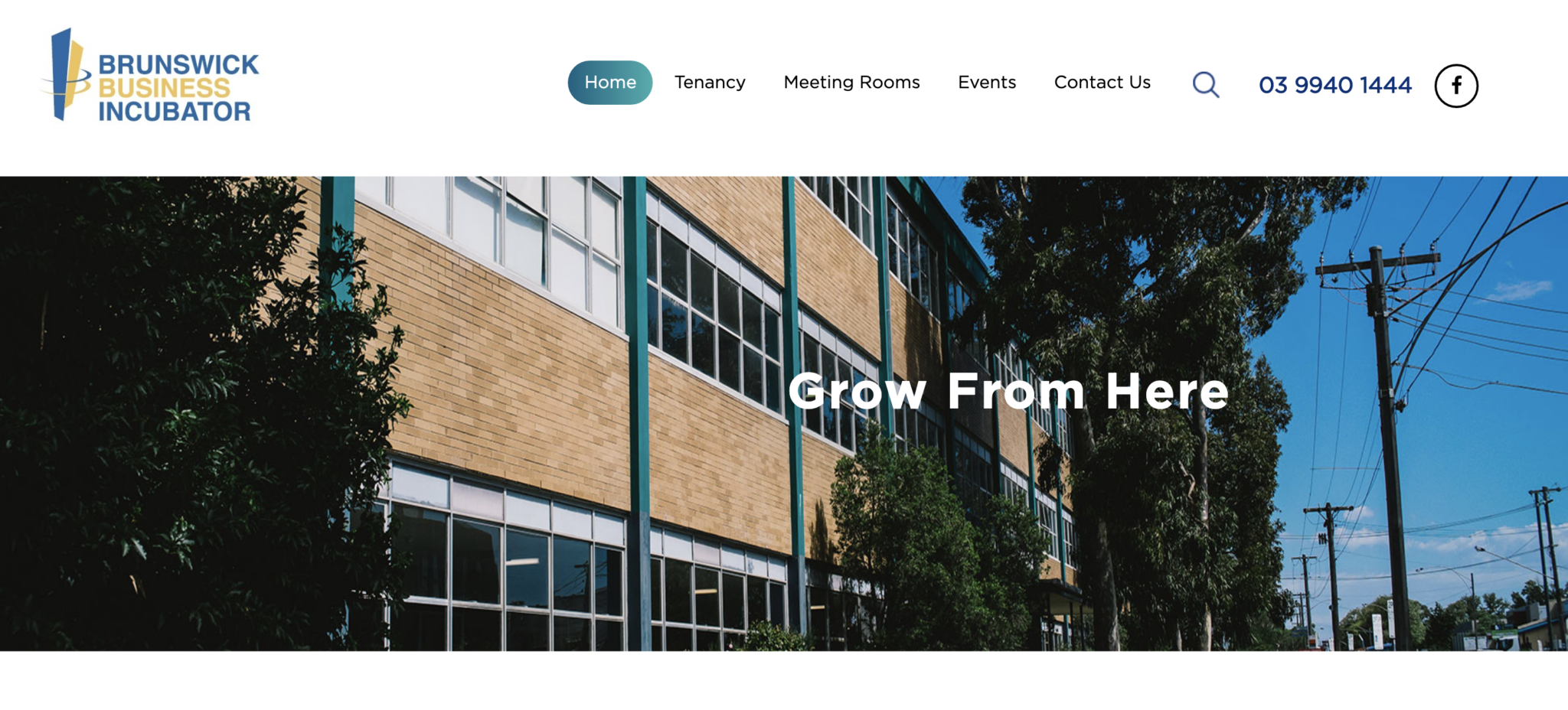 As previously mentioned, located at 420 Victoria Street the BBI site has so many great resources such as office and light manufacturing spaces, training workshops, meeting room hire, and business mentoring opportunities (to name a few). BBI has helped hundreds of businesses get off the ground and I recommend checking it out if you're looking for a space in Brunswick to network and build up your brand (whatever it may be). 
Rubato Upstairs
Rubato Upstairs is a unique co-working space in the heart of Brunswick for creative professionals.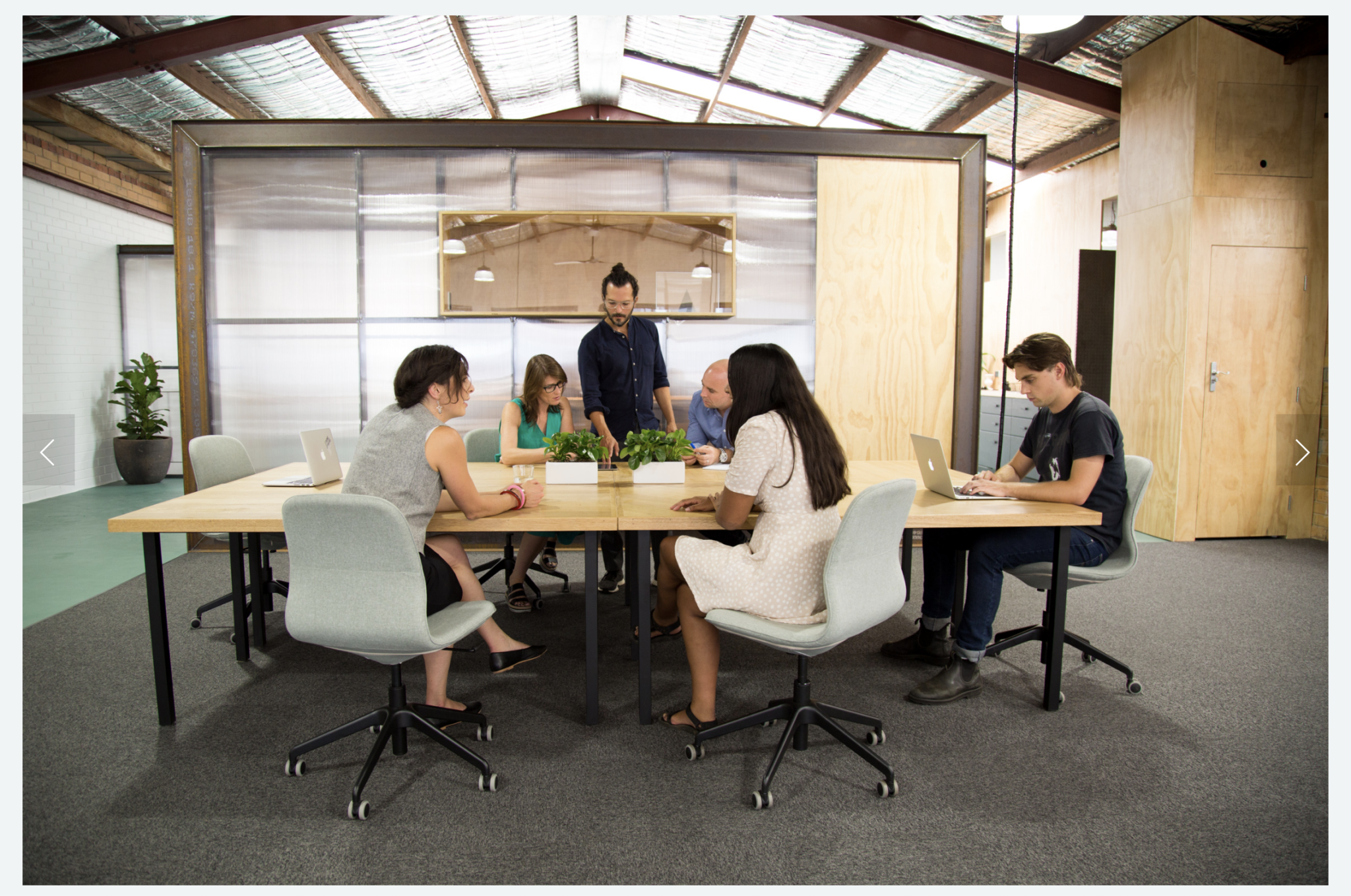 Rubato Upstairs offer flexible tenancy – Permanent, Part-time and Temporary –  to suit the needs of both individuals and small teams. They have 28 beautiful large Tasmanian Oak desks, a private meeting room, and multi-purpose common area (featuring kitchen, dining and lounge) on-site. They also offer secure 24/7 access to the space. You can check out the different pricing options here.
Best of all, Rubato Upstairs is an environmentally friendly co-working space! The contemporary, purpose-built workspace runs entirely on solar power and was created with the assistance of the Sustainable Melbourne Fund.
Mycelium Studios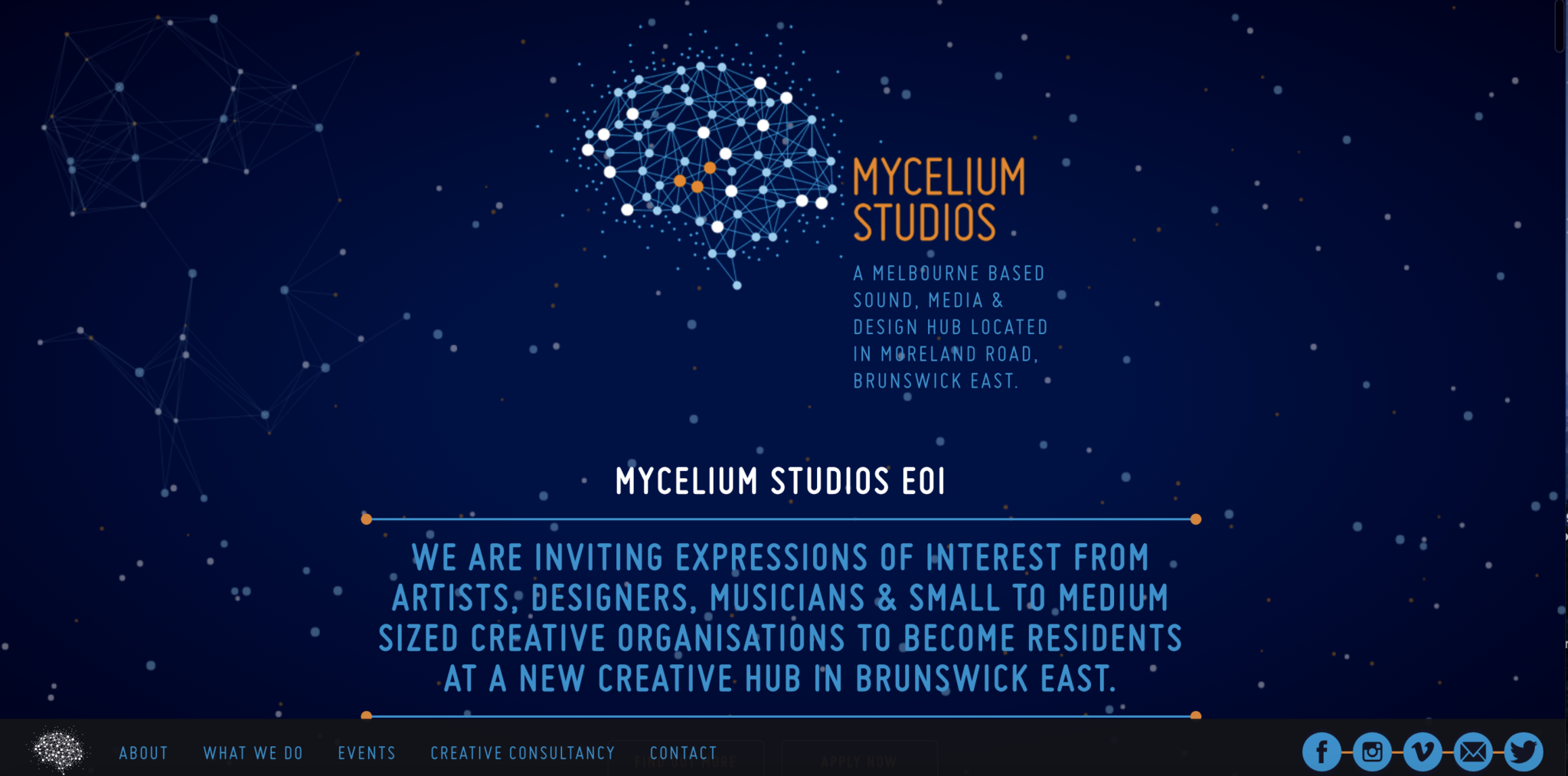 Mycelium Studios are a Melbourne based sound, media and design hub located in a warehouse studio on Moreland Road, Brunswick East. You can get a hot desk there for just $16.50 p/day last time I checked! 
"Mycelium Studios is a multidisciplinary studio that operates at the intersection of art, design and the environment. Our mission is to create a space in which to exchange, develop and execute ideas that inspire people to re-imagine the world and our place within it." 
With all that's on offer it's no wonder designers, artists, new business owners, entrepreneurs, innovators, students and other creative types are flocking to Melbourne's newest creative hub – Brunswick.
See more articles by Caitlin Jordan.