1. What made you decide to try at illustration for a living?
When I left high school I knew that I wanted to make a living in art or design. I didn't know exactly which area to go into, in fact I didn't even know about 'illustration' as a profession. I completed a design fundamentals certificate which covered a few different aspects of design (costume, furniture, graphics etc) and found that I was really inspired by the image making aspects involved in all of those projects. I started learning about the world of illustration and soon fell in love with creating illustrations. I then went on to complete a diploma of Illustration and design.
2. What's the most inspiring place in the world for your work?
Travelling definitely fills my inspiration toolbox. Being a visual person, I get so excited being in a new place and noticing textures, colours and shapes. I think we forget to notice that stuff in our familiar environments. But the most productive place for me to use that collected inspiration, is at home, on a rainy day. There's nothing like a gloomy day outside to get the productive juices flowing!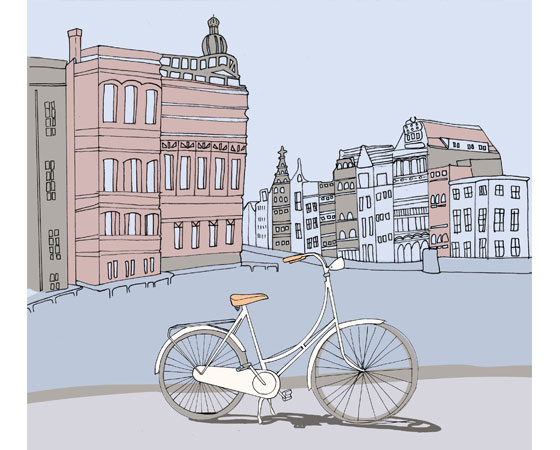 3. How do you think the Melbourne Illustration scene compares with the rest of the world?
I think there is a great community of illustrators in Melbourne. There is a fantastic illustration agency called Jacky Winter based in Melbourne and they hold illustration exhibitions and events very regularly. There is also Illustrators Australia which is a not-for-profit organisation which supports illustrators with advice for working with clients and holds conferences and exhibitions.
I think probably the best jobs for illustration work seem to come from New York and London. It would be amazing to go and work in either of those locations for a while. Another place where there is a great community for illustration seems to be Portland, Oregon in the states. I haven't worked in any of these places but it seems that you see alot of interesting projects being commissioned from these places.
Last year I spent a few months working in Santiago, Chile. There is a great community of illustrators there. There are regular free events (mainly held through universities) eg talks from visiting illustrators, and a great little gallery – Plop gallery dedicated to South American illustrators. I found the enthusiasm and community spirit of the local illustration community very warm.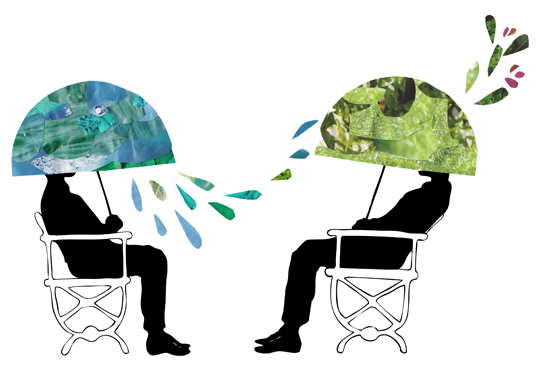 4. How competitive is it being an illustrator in Melbourne?
With the internet, illustration is an industry where you can have clients from anywhere in the world, so it's difficult to distiguish how competitive one location is to another.
I think illustration in general is a very competitive industry in the sense that there are more illustrators than there is work. However I think that generally the spirit of the illustration community is more collaborative and supportive than competitive.
5. Who's your favourite illustrator?
That's a hard question! It seems to change all the time. I really love the work of Eirian Chapman, a Melbourne illustrator. Her work is so fun, colourful, graphic and detailed all at once. I also love the work of Jillian Tamaki, I love the fluidity of her line work.
I also am in love with the amazing styles of both Marc Boutavant and Charles Harper. It always makes me want to be a kid again when I see their work.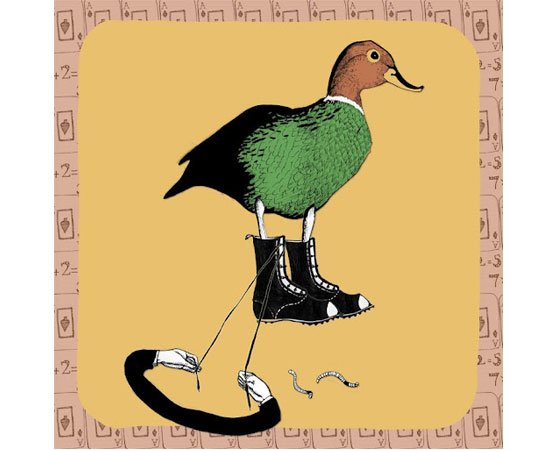 6. What has been the most enjoyable project you've worked on so far?
I think that the most enjoyable project was probably designing wedding invitations for my brother's wedding. My brother and his bride to be were fantastic clients with a clear idea of what they wanted yet gave me the perfect amount of creative freedom. I also got to design the lace that was made into the bride's dress. It is so stunning and I feel absolutely honoured to have been a part of the creative process.
7. What's next in the world of GC?
I'm currently studying to be a pilates instructor! Another passion of mine.
However I will always be an illustrator, and I'm excited to have the flexibilty with these professions to do them both.
My next goal with my illustration work is to focus on designing prints for textiles. I really feel that's where my passions lie. I would love to see more of my images made into beautiful or fun objects that people can wear or use.