How to take your presentation design to the next level with good design.
In recent years, I've had an increasing number of requests to do corporate presentation design and design pitch decks for startups and organisations seeking seed funding.
The work requests come in various forms, including:
Updating existing PowerPoint decks (basically, make them look prettier)
Designing complex graphics and data visualisations with proper design software that can then be inserted into existing decks (PowerPoint only offers very limited visual options)
Design a presentation or slide deck entirely using design software (such as Adobe InDesign) and then publishing as an interactive PDF or static PDF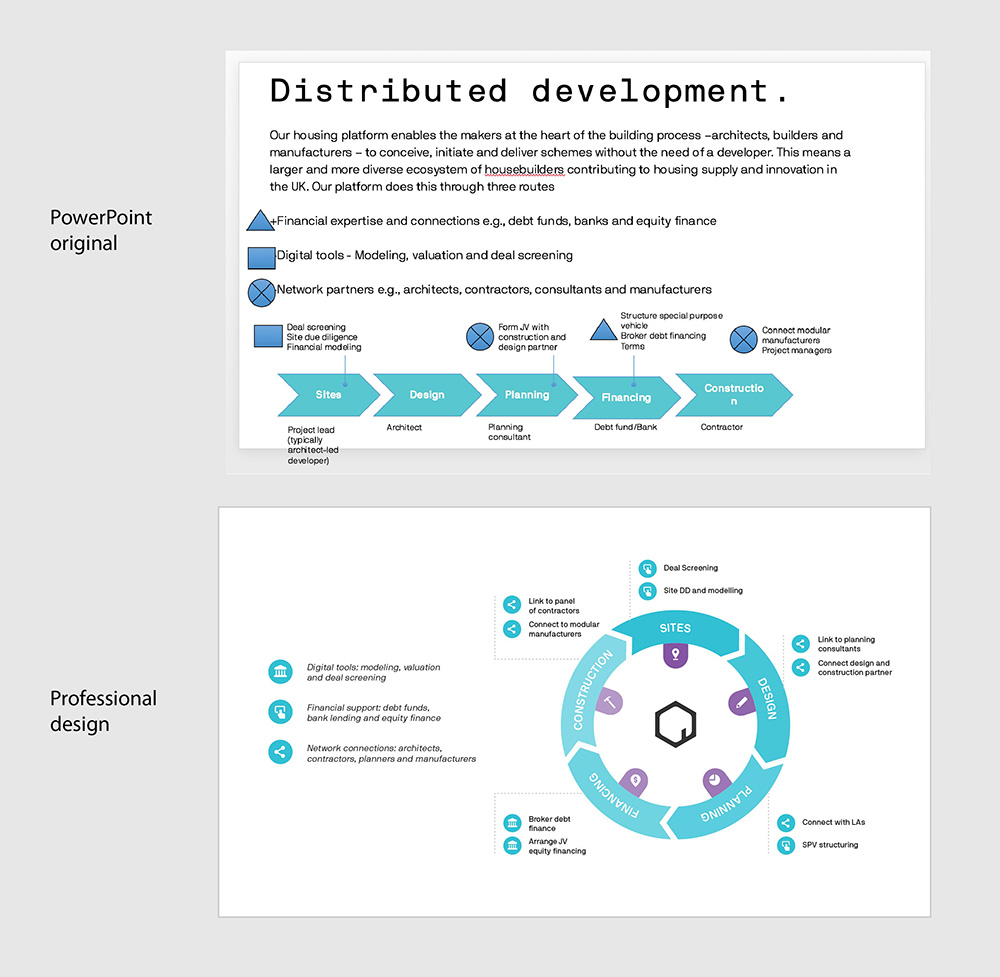 How it's usually done
Presentation design, traditionally, is completed by the person or team who is also creating the content of the presentation. There hasn't always been a large focus on the actual design of the deck, with the majority of effort being on content and style of delivery.
But organisations and startups are starting to realise the benefit of hiring a professional graphic or information designer to take the aesthetics of each slide to the next level, or at the very least, they are using better tools that allow for greater design output. People are beginning to realise that if you spend as much time on the design as you do on content, you are going to appear much more professional and be taken more seriously by potential stakeholders.
A good designer, who uses the right software, won't just be able to make your presentation look a lot more beautiful, clean, and professional, they will also be skilled in understanding the experience of digesting information and be able to offer visual and graphical suggestions that can help the viewer to properly understand what you're offering.
This brings a lot of value to the table. You should consider professional presentation design as a small investment that will pay off tenfold. It could be the difference between engaging that investor who can offer the $100,000 funding, or not quite hitting the mark.
Because of this, presentation software and tools – such as PowerPoint and Keynote – are slowly being outdone by smarter and better tools that have a much greater focus on design.
Here are some alternative options that will give you much better and more engaging results: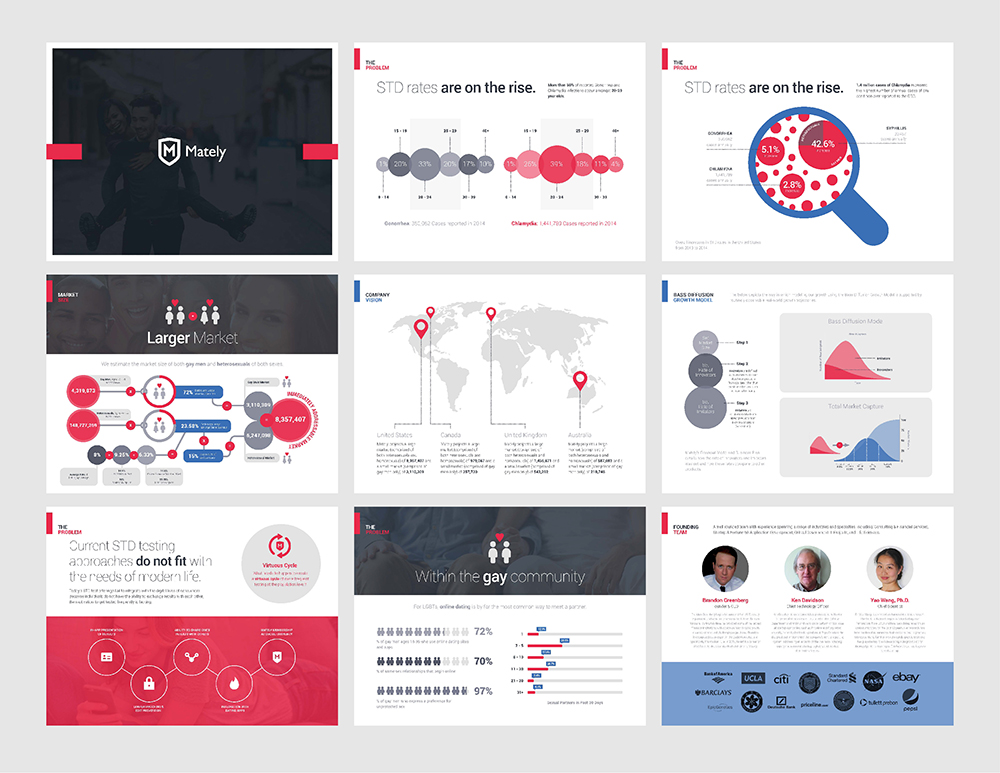 Prezi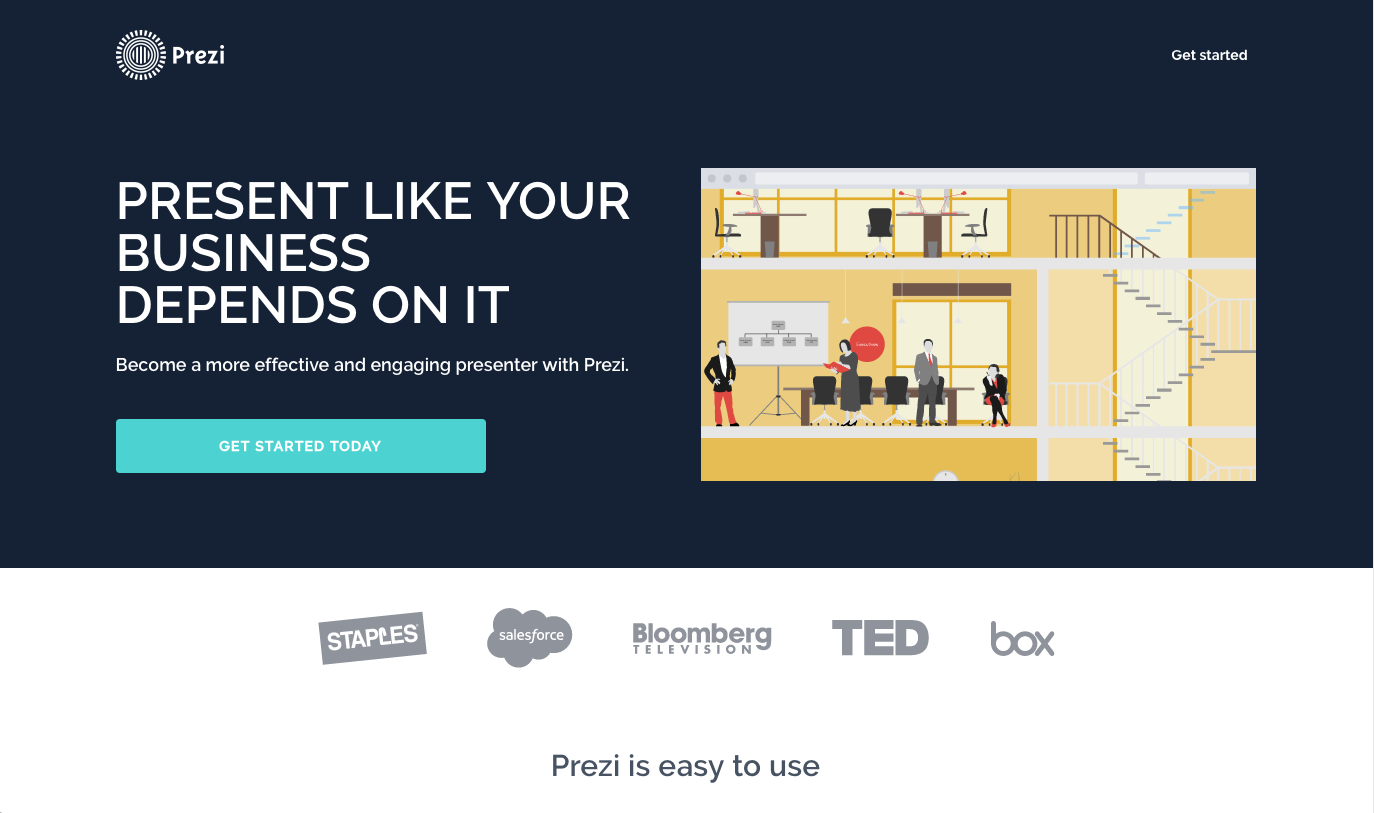 Prezi has been around for a few years and now has over 75 million users. It's an online app, meaning that you do all your presentation creation within the browser. The best part about Prezi is that it allows much greater interactivity with your audience, offering seamless animations and transitions that are far superior to PowerPoint. And of course, you can reach a higher design standard more easily with better design editing capabilities.
Cost
Plans are from $9.00/month to $39.00/month depending on how much cloud storage you need and how much image editing capability you'd like.
Prezi is a great option if you create presentations regularly that need a higher animation content.
Adobe InDesign interactive PDF & publish online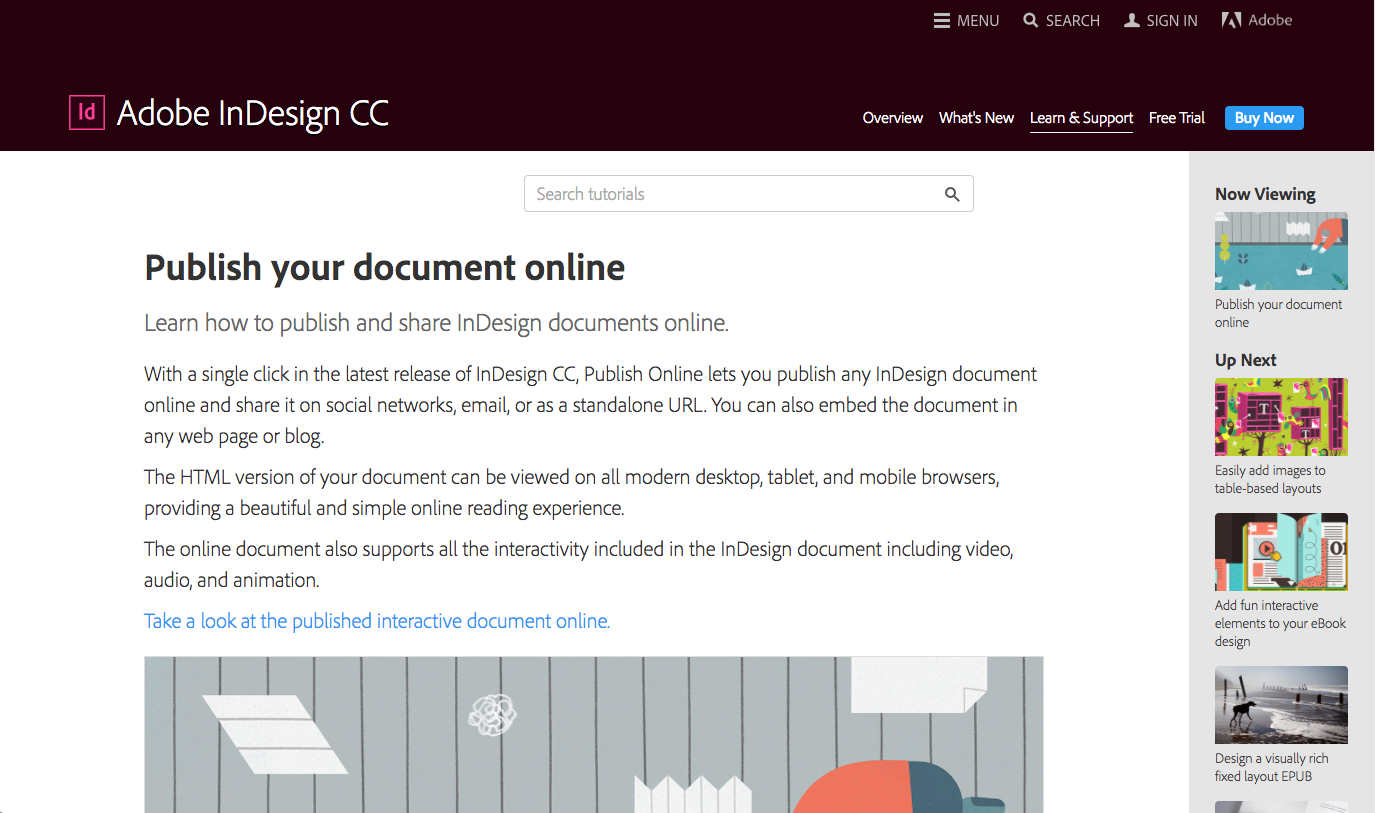 Adobe InDesign alone provides all the tools you need to create a beautiful presentation with transitions, animations and video content. You can simply create your slides and then export the document as an interactive PDF. Delivering your presentation would work much the same as delivering a PowerPoint presentation.
InDesign is the most powerful multi-page document creation software on the market and those without a design background will need specific training to learn how to use it. But this is a highly valuable skill that is well worth training for!
Recently, Adobe has also introduced an amazing new function in InDesign called 'Publish Online'. It works much the same as an interactive PDF, but your deck is published on an Adobe server (instead of output to PDF) and then you're given a unique link that you can share with stakeholders to view the presentation remotely.
This works great for being able to present the deck and then also provide remote access to the deck (or specific slides) for any interested party. The results you can get from this feature will be highly impressive.
Cost
InDesign is $23.00/month for one licence at the time of writing this. You can also purchase business plans with multiple licences.
So how much will presentation design set me back?
If you do decide to hire a professional – the cost really depends on the designer or design agency's hourly fee, the number of slides that need design, and amount of highly graphical content that needs work (such as infographics, charts and data visualisation).
Whatever the cost, it's definitely worth considering professional presentation design to guarantee that your presentation WOWs your audience and helps you seal the deal.