The realm of sustainable materials can be a bit confusing at times. With so many new products labelled as eco-friendly or sustainable, it's essential to choose the right one! To avoid getting tricked into the latest greenwashing trend, practicing eco-friendly habits with awareness is crucial, as almost everything we do (and buy) impacts the earth. 
There's a lot of debate about which materials are actually environmentally friendly. Below, we've listed those that people commonly 'think' are sustainable. However, as with anything green, it isn't so clear cut or straightforward. The all too often answer is: it depends!  
Let's take a closer look.
1. Cotton
As a familiar fabric, cotton is a wardrobe essential. Unlike other synthetic fibres such as polyester and rayon, cotton clothing has the potential to be completely natural and biodegradable. However, regular cotton requires an excessive amount of water and chemicals, leading to an unsustainable cycle of production.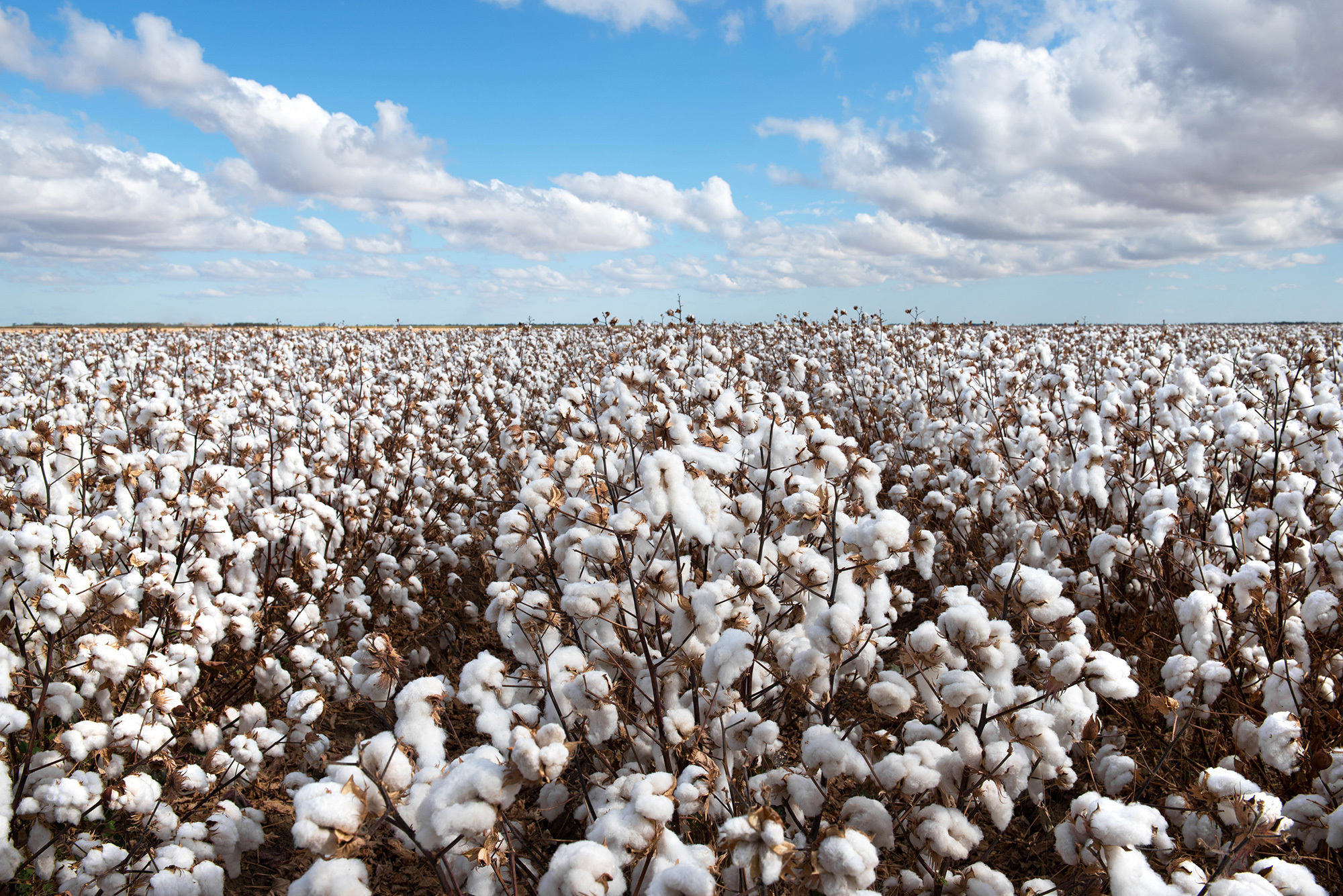 What is cotton?
Cotton is recognised as the most globally produced natural fibre. Its natural fibres grows on the plant itself, within its seed coat. Before being processed, the cotton seeds must be separated from the plant first, followed by the fibres from the seeds. 
Advantages 
As a natural crop, cotton is known for its many benefits. It's soft, comfortable, breathable and absorbent, making it a popular material in clothing. Cotton is also durable – with it's strong and tough fibres it'll likely last a long time! However, there's a HUGE difference between regular and organic cotton, which determines whether it's natural qualities are kept in place. 
Disadvantages 
Being the most popular fabric worldwide, cotton is constantly in demand. To keep up to pace, farmers have to use pesticides and artificial processes to grow cotton faster. From this, it's known that manufactured cotton products can lead to allergic reactions on the skin due to the chemicals in the material.  
Cotton is also one thirsty crop to grow. It can take more than 2,700 litres of water to produce a single cotton shirt!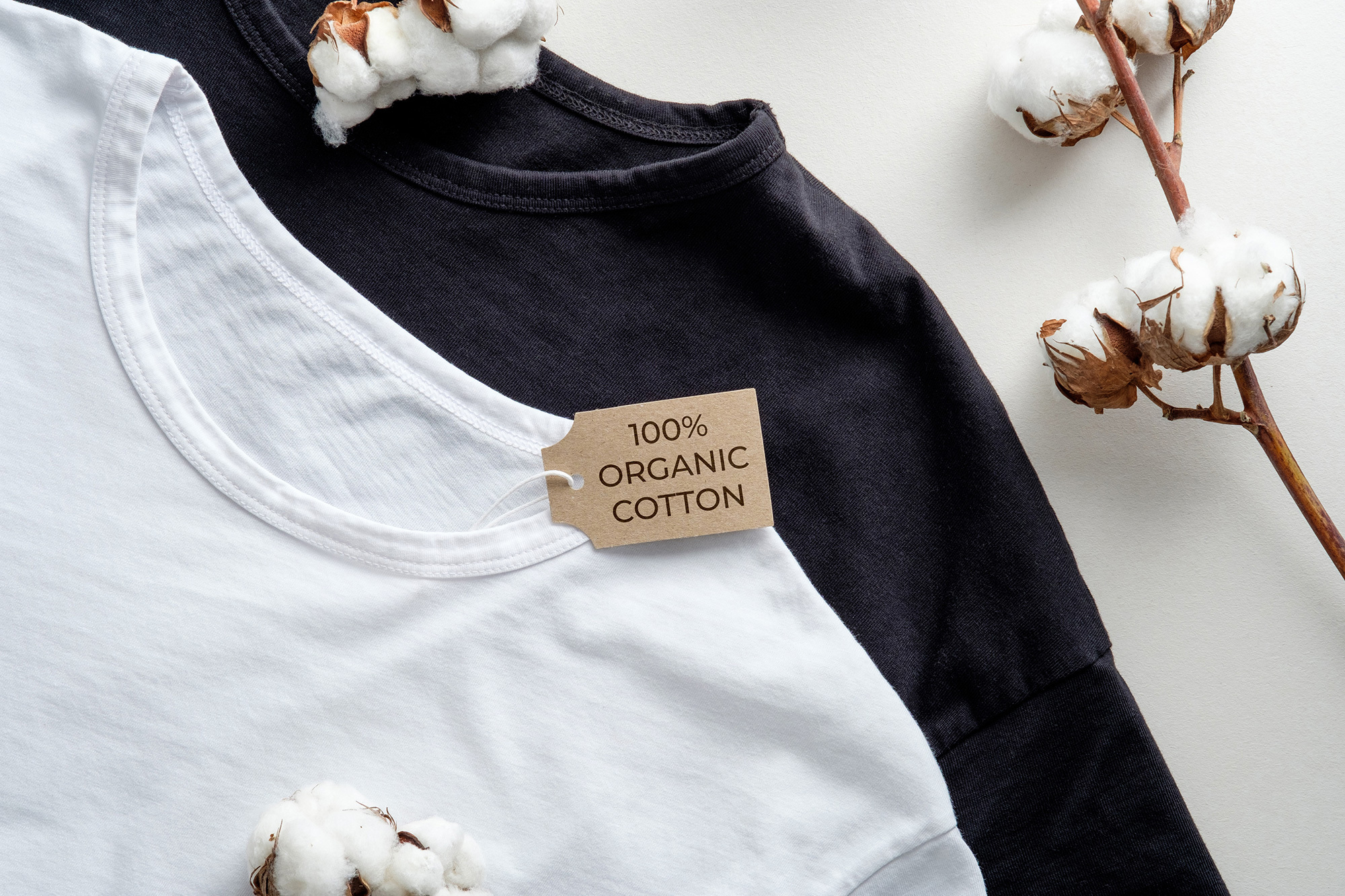 Is it sustainable?
When in doubt, choose organic cotton. It is much more sustainable than conventional cotton, and here's why.  
Picking Cotton 
The way cotton is picked defines how pure its fibres are. As organic cotton is handpicked, the purity of each fibre is preserved and remains undamaged. In comparison, commercial cotton is usually machine-picked to ensure it can meet supply demands, damaging the cotton fibres in the process. Comparably, organic cotton materials are much softer and more durable, as being handpicked allows stronger, unbroken fibres. 
Farming Cotton 
GMO or genetically modified seeds are used for regular cotton farming. Even though they're modified for the plant's increased resistance to pests, the bugs grow stronger which leads to pesticides being introduced. Organic cotton on the other hand is made from natural seeds, without pesticides or additional chemicals. Instead, biodiversity is encouraged, where beneficial insects are instead used to control pests.  
Commercial cotton is grown on poor soil. As crops are regrown in the same ground repeatedly, nutrients in the soil are degraded, producing unhealthy cotton plants. These crops are also irrigated heavily, wasting a lot of water. In contrast, organic cotton is rotated from one soil to another, where the nutrients in the plant can retain water for longer and therefore need less frequent watering. Natural rain is also used more than irrigation by the farmers. 
Manufacturing Cotton 
A large amount of chemicals are used to produce regular cotton. During the manufacturing process, cotton can have hazardous substances applied to it, such as flame retardants, petroleum scours, formaldehyde, ammonia and heavy metals. Skin problems such as eczema can be caused from the chemical remains in cotton products. As safer alternatives, organic cotton uses natural or water-based dyes to manufacture goods. Hence, organic cotton products are softer and kinder on the skin. 
Organic cotton is hypoallergenic, comfortable to wear and its durable qualities make it last. Most importantly, its production protects and considers the ecosystem, reducing water waste and ensures an ethical working environment for farmers and manufacturers. Making the switch to organic cotton means better farms, better health and a better planet! 
Things to consider:
Watch out for added dyes, this takes away its 'organic' quality. The safest option is to buy organic cotton clothing in its natural shades of cream, light brown or pale green.

 

Go recycled or upcycled for an even more sustainable cotton. As post-consumer waste, this not only reduces the water and energy consumption during production, but also minimises landfill waste. 

 

Check organisations such as OCS and GOTS have accredited the cotton you are purchasing. Spot if there's the Fairtrade Foundation logo on your product to ensure farmers have been paid fairly. 

 

Keep clear of cotton that has been combined with other synthetic materials, such as polyester. Once blended, it's difficult to separate for future uses.

 

Most importantly, support organic cotton brands!
2 . Bamboo
Bamboo as a material has made its mark in the eco-field. From clothing, construction and homeware items it appears to be everywhere. Perhaps you've even recently made a switch to a bamboo toothbrush instead of a plastic one!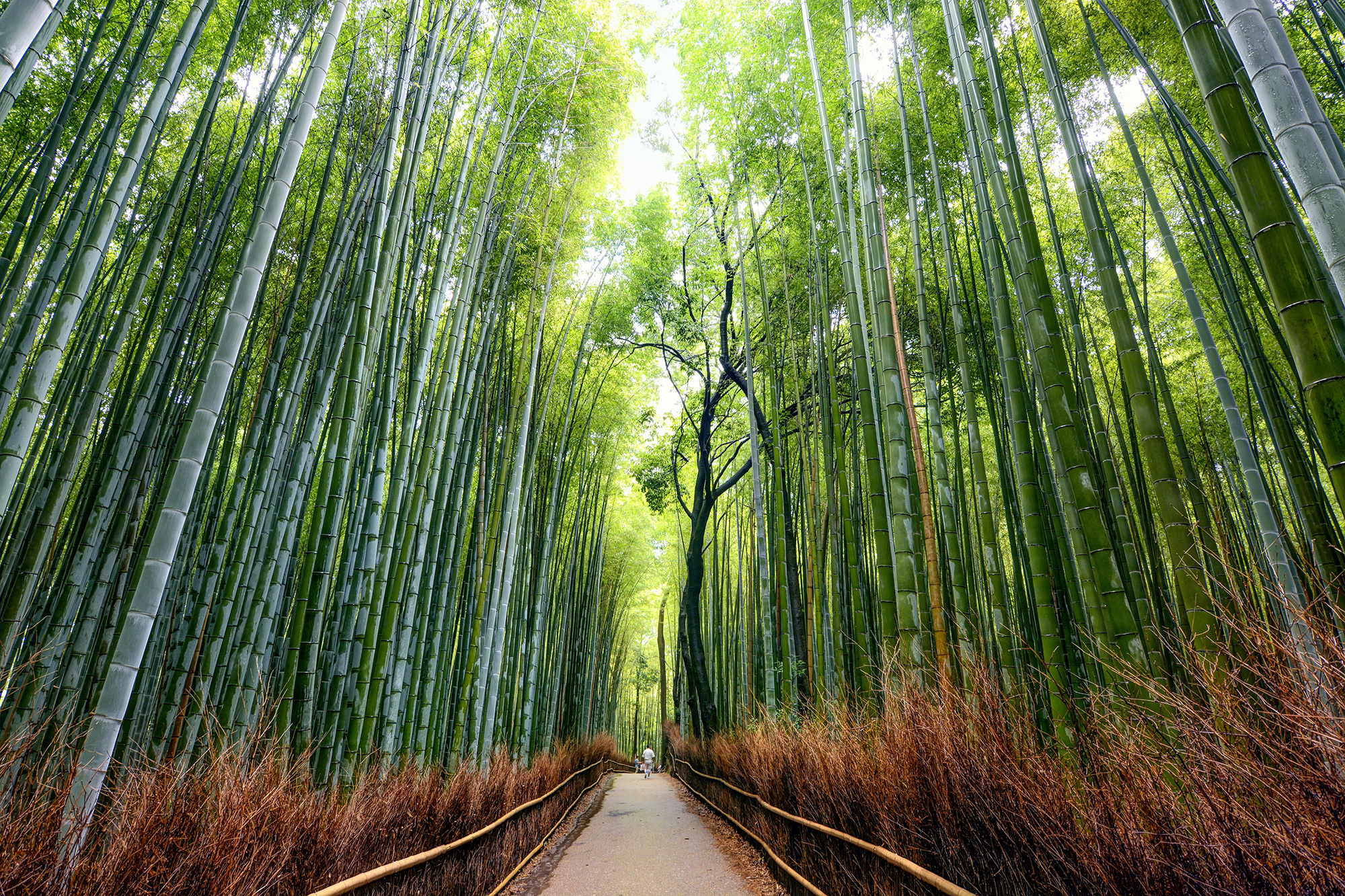 What is bamboo?
The material bamboo is a fast growing, naturally renewable tree-like grass. It can be a sustainable crop, using very little water to grow and doesn't require pesticides, herbicides or fertilisers. It's also not only used for material purposes but is a common food source globally.  
Advantages
An interesting aspect about bamboo is its ability to absorb carbon dioxide and produce 35% more oxygen compared to a tree of the same mass. It grows extremely fast and matures quickly unlike other fast-growing trees. Regrowing from its own root system, harvested bamboo also does not need to be replanted. This is great from a renewable perspective as the roots of the plant aren't disturbed, providing optimal soil health. 
Disadvantages
Unfortunately the biggest problem with bamboo is the way they are typically farmed. With an increase in popularity, large areas of land in Asia (especially in China) are cleared to be planted with bamboo, leading to wildlife and biodiversity endangerment.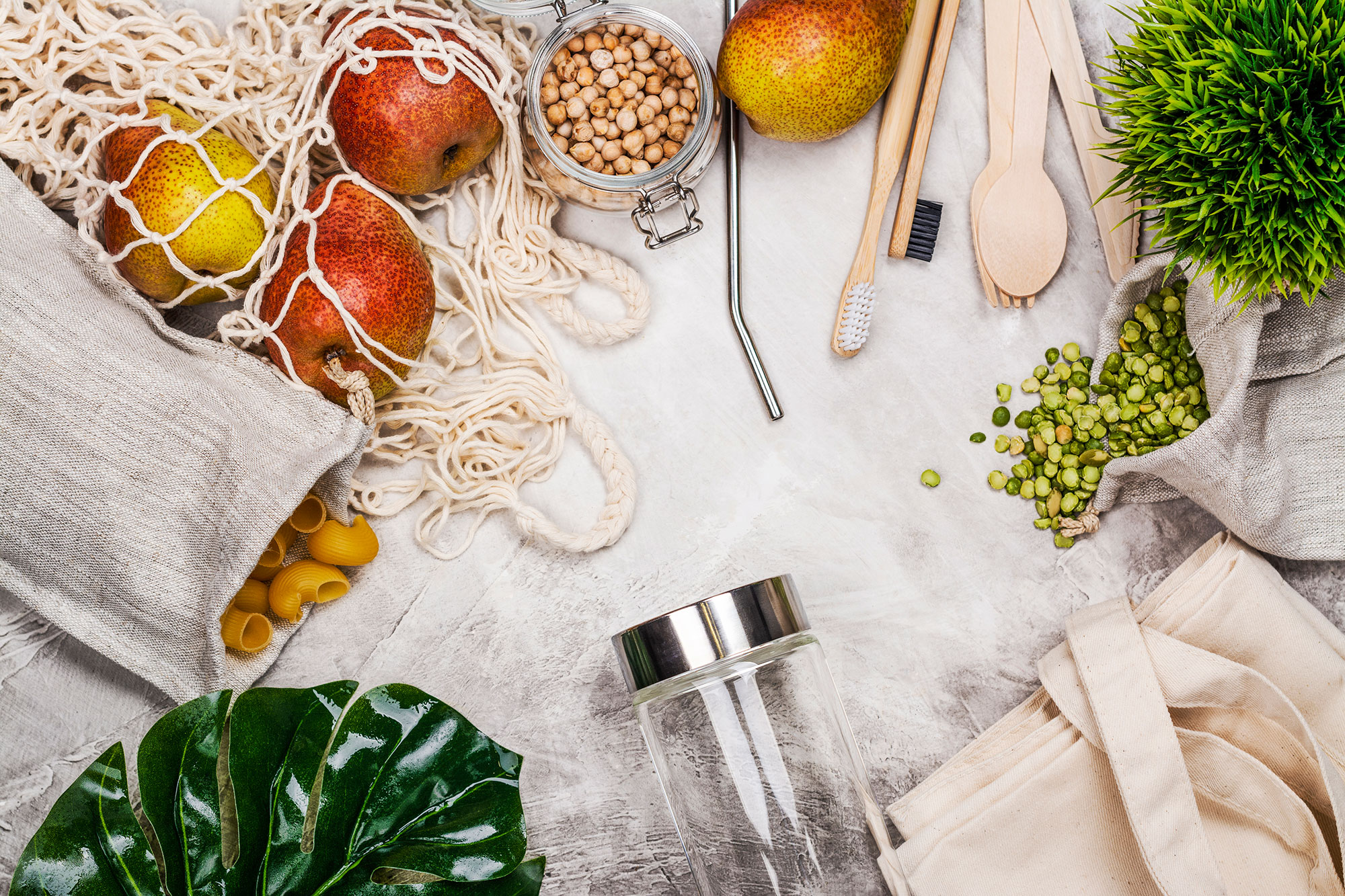 Is it sustainable?
Bamboo is a great material – alone.  
In its cultivation phase, bamboo may seem sustainable overall. But its manufacturing process can be a whole other story. 
Majority of bamboo products in Australia have been shipped across the globe. The distance it takes to travel generates carbon footprint that can outweigh its eco-credibility. It's also uncertain whether the agricultural and environmental standards set in other countries are ethical and sustainable. 
Bamboo being regarded as a sustainable material is purely dependant on the way it is processed as well as what type of product it is made into. 
Fabrics 
Transforming raw bamboo into everyday wear is not easy. In textile production, the material undergoes an intensive process to create fabric, where cellulose-heavy bamboo pulp is dissolved into a chemical solution to produce yarn. Once the fabric is produced, it is submerged into dyes, bleaches or formaldehyde. The final outcome is a rayon fabric which lacks resemblance to its prior organic form.  
Majority of labelled 'bamboo' products are actually rayon, where the involvement of chemical emissions have removed the claimed qualities of the original plant, such as its antibacterial properties and UV resistance. However in saying this, bamboo clothing can't all be disregarded, especially since most fabrics involve a chemical process to turn its raw features into fabric. The key is to understand where the bamboo has come from and its production process. 
Packaging 
Producing bamboo packaging undergoes a very similar process to paper and cardboard. In majority of cases, there aren't extra chemicals or additives in comparison to fabric production. Hence, the use of bamboo in packaging is considered more sustainable than other packaging alternatives. Like paper and cardboard, the organic material is easily biodegradable and can be home composted.  
 Things to consider:
Where is the bamboo from? Has it travelled a far distance from its initial location?

 

What type of process has the material undergone to create the product?

 

Has it been produced with any unsafe chemicals? Have the benefits of raw bamboo been removed through the use of additives?

 

Do you currently have an existing product that can be used instead? Is there an alternative that may not be as eco-trendy but just as practical?

 
3. Silicone
Silicone has been increasingly seen at eco-friendly stores – you've probably spotted it in food containers or menstrual cups! But how suitable is it as a material if you're trying to reduce your plastic waste?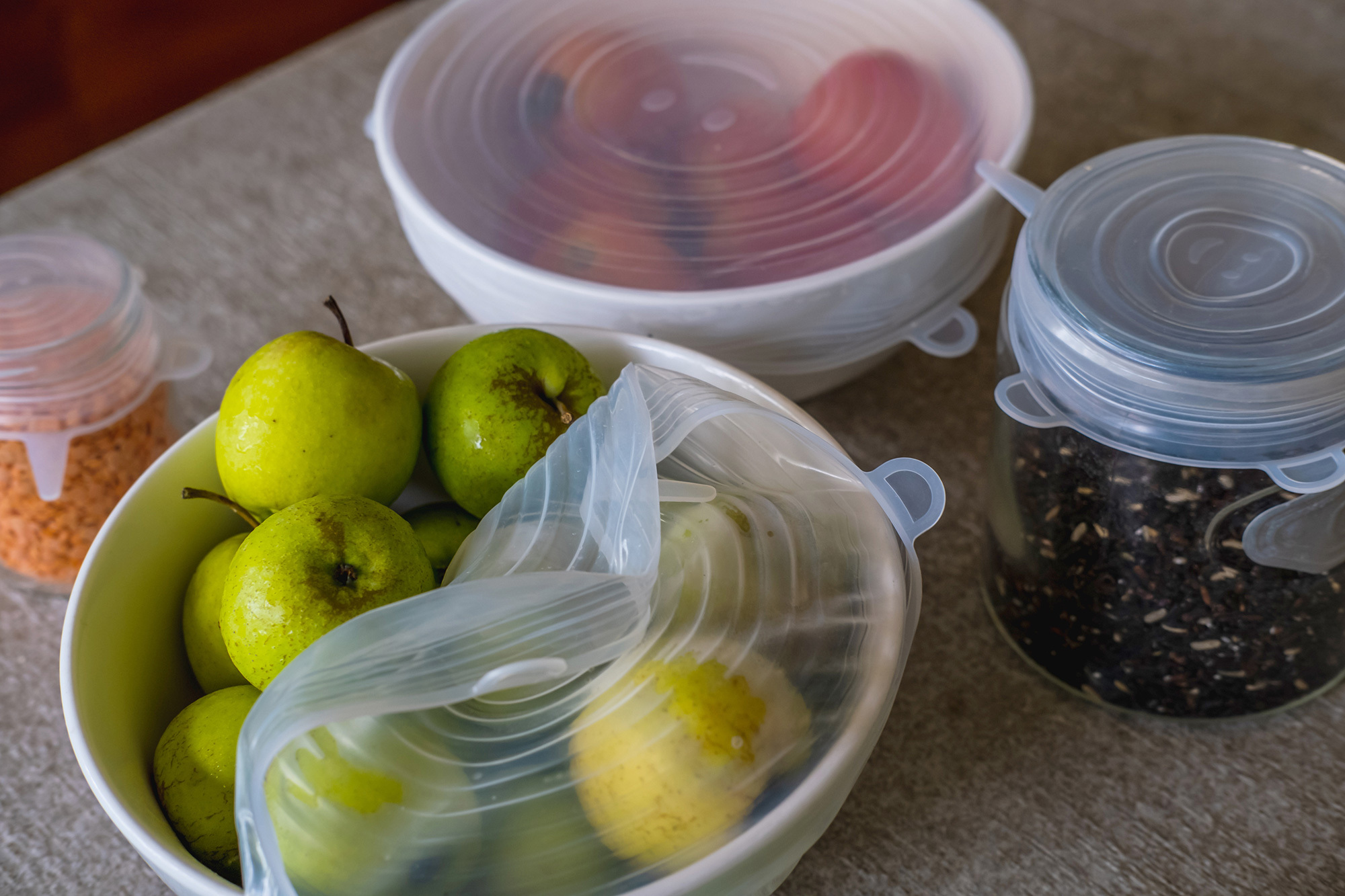 What
is silicone?
Silicone is created from silica, which is a product derived from sand. Though it might seem a lot more natural than plastic, it certainly is not a 'natural' product!  
Advantages
While it has similar properties to plastic, silicone is not petroleum-based as most plastic products are. Plastics are usually made from crude oil that's extracted from the ground whereas silicone is made of sand. Silicone also doesn't break down into microplastics. 
It is a very versatile and flexible material. Silicone is often used in medical products as it's resistant to bacteria and easy to sterilise when being reused. Being inert, silicone is also considered safe for cooking utensils and containers since it doesn't leak toxins. It's also an ideal material in menstrual products as it doesn't cause allergic reactions.  
As a durable material, silicone can withstand harsh chemicals as well as intense climate and temperature changes, which makes it a better alternative to plastic. It is also stain and odour resistant. 
Disadvantages
The process to turn silica into silicone involves non-renewable resources such as natural gas and oil, meaning it's not biodegradable. It is however recyclable at specialised recycling companies. Once recycled correctly, it can be downcycled into other products.  
Even though it's flexible and durable, silicone can tear easily if not handled with care. Avoid using abrasive materials to ensure that you can maximise the lifetime of the silicone product.  
Is it sustainable?
As it can be cleaned and reused repeatedly, silicone products are a great alternative to single use plastics. A perfect example of this would be silicone menstrual cups that replace disposables such as pads and tampons. One silicone menstrual cup can be used for 10 years, saving around 12,000 disposable sanitary products for the average menstruating person. 
Silicone is a safer option for the environment as it doesn't leak dangerous chemicals into its surroundings. Being stronger than plastic, it doesn't degrade as easily because of its ability to withstand hot and cold temperatures. Also, silicone does not produce toxic waste when incinerated. Choosing silicone is the best option to replace disposable products!  
Things to consider:
Be aware of the quality of silicone you are purchasing. Unfortunately not each silicone product is made the same, hence it's important to choose the highest quality silicone products that are safe. 

 

Make sure you always choose the highest quality of silicone, marked as 'medical grade' or 'food grade.' 

 

Silicone can be difficult to recycle (though not impossible).

 

Only buy high-quality silicone that's food safe. At times, manufacturers try to reduce costs by adding fillers into a silicone product. Simply pinch and twist a flat surface on the item to test if it's good quality. If the product contains a filler, its colour changes to white.

 

Please consider that using silicone is only better for cases where you can't use other more sustainable materials. 

 
To sum it all up…
Cotton –  Choose organic cotton, with preferably natural colours. 
Bamboo – Be wary of bamboo textiles, packaging options are a safer bet. 
Silicone – High-grade silicone products are a better alternative to single-use plastics.   
Looking after the environment is a collective effort. Remember, the best thing to always do instead of buying something new or 'sustainable' is to use what you already have. As conscious consumers, knowing your materials and its manufacturing processes is key to ensuring your purchase is the best choice for our planet!
For more info on the new age of green consumerism check out our article on: 'The rise of conscious consumer' by Sarah Greenwood.
———————-
Resources: